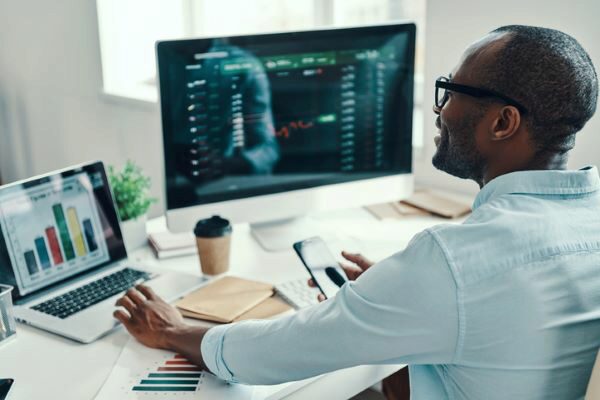 The asset management industry is constantly changing, and successful portfolio managers change with it. If you're looking for a way to stay current on industry best practices and better satisfy your clients, formal investment portfolio management training can help. 
Portfolio management courses expose you to industry trends and investment strategies applicable to your day-to-day work. Expanding your expertise by studying asset and portfolio management increases your value so you can increase the value of your clients' investments. It's also an excellent way to build your network and share new knowledge with your team. 
In this article, we explore six benefits of investment portfolio management training:
Enhance your portfolio management skills

Learn new investment strategies

Gain insights from like-minded professionals

Transition into a new role

Boost your earnings

Share new knowledge with your team
1. Enhance Your Portfolio Management Skills
Curiosity and a desire to constantly improve are key qualities of successful portfolio managers. When you study asset and portfolio management, you enhance your portfolio management skill set by learning how to better qualify investment opportunities, diversify portfolios, and manage risk. Your portfolio management professors use examples to analyze investment frameworks and asset allocation models. This helps you stay sharp and adopt new skills. 
Related: Investment Quiz: Test Your Portfolio Management Knowledge
2. Learn New Investment Strategies
There are many ways to grow and diversify a portfolio. Through investment portfolio management training, you learn about various investment products and new investment strategies you can apply for your clients. These new ideas may come from a lecture, case study, or conversation with a classmate. 
A recent McKinsey report notes how, especially in light of the business disruptions caused by the coronavirus pandemic, it's important for asset managers to be flexible and pivot their investment strategies as needed. Creating time to take asset and portfolio management courses creates space for you to spot new opportunities that improve return on investment. 
3. Gain Insights From Like-Minded Professionals
A benefit of portfolio management courses is the opportunity to meet other investment professionals. Cohort vs. self-paced online investment portfolio management training programs are a little different, but both allow you to communicate with your peers in discussion forums. You can use discussion forums to talk about course material, buy- and sell-side scenarios, or situations you face at work. You could also ask others how they approach investment decisions or manage their team. This is a great way to build your network and keep your finger on the pulse of the asset management industry.
Related: Which Online Learning Style Is Right for You?
4. Transition Into a New Role
Whether you want to get promoted at your current company or move into a senior role at another company, an investment portfolio management training program may be beneficial. While having a certificate listed on your resume might set you apart from other job applicants, the ultimate impact comes from what you do with your training. As you gain and apply your new knowledge at work, you become more valuable to your organization—or more enticing to another organization. Asset and portfolio management courses could also help you open your own business as a personal financial advisor.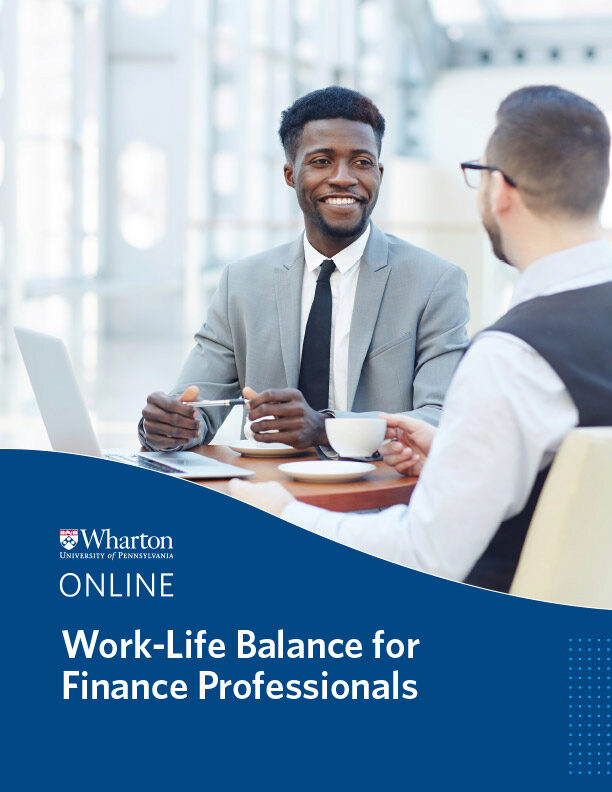 Download our eBook: Work-Life Balance for Finance Professionals
Finance careers can be fast-paced and exciting, but the long hours and heavy workloads can lead to considerable stress. Download our free eBook, "Work-Life Balance for Finance Professionals", to learn about the causes and symptoms of work-related stress in the finance field, and how to create a healthier work-life balance.
5. Boost Your Earnings
As explained above, obtaining and applying relevant portfolio management skills at work increases your value as an employee. This opens the door to higher-paying positions or perhaps a raise within your current role. 
Below are some relevant finance careers you may consider. We've also included their 2019 median annual salaries and expected changes in employment from 2019 to 2029, as reported by the Bureau of Labor Statistics. 
Portfolio managers:

$81,590 median pay; 5% employment growth (

BLS

)

Personal financial advisors:

$87,850 median pay; 4% employment growth (

BLS

)

Financial managers:

$129,890 median pay; 15% employment growth (

BLS

)
6. Share New Knowledge With Your Team
What could be better than gaining new investment knowledge that benefits your career? Sharing that knowledge with others. The potential to support your team with practical insights is a notable perk of investment portfolio management training. 
From your studies, you may get ideas that can improve your team's approach to portfolio diversification, client communication, reporting, risk, etc. This could spark meaningful conversation about the work you and your team do. Who knows, your commitment to improvement may empower your team to invest in their career development too. 
Related: FAQ Guide: How Does the Asset & Portfolio Management Certificate Program Work?
Invest in Wharton Online's Asset and Portfolio Management Certificate Program Today
We know you're always looking for new ways to grow your investments and satisfy your clients. Enhance your expertise through Wharton Online's Asset and Portfolio Management Certificate Program. This 100% online program is led by Wharton faculty. Learn more about the certificate program, or request more information today.