Wharton Online Testimonials
Through innovative courses, programs, and online certifications, learners gain the tools and skills needed to take their careers to the next level. Wharton Online offers groundbreaking courses in the fields that matter in today's workplace, in a format that is accessible to a wider audience than the conventional classroom.
Over 100 thousand learners have earned certificates with Wharton Online, and more than a million learners have accessed our courses. Here's what Wharton Online's alumni and current students are saying about our courses, programs, and online certifications: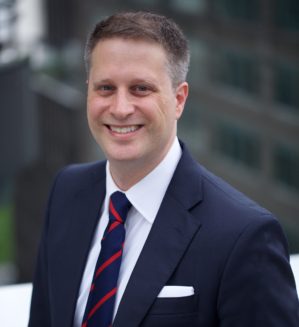 "I took the Leadership and Management Certificate program to position myself for career
opportunities. Many folks at my firm and other major brokerage houses are nearing retirement,
including directors and leaders of executive teams. I want to be a top candidate for those
positions, so I'm preparing by sharpening my leadership and management skills.
The program was an eye-opening experience for me. I gained a clearer focus on ways that I can
be more effective at executing vision and strategy on a day-to-day basis. The structure, format,
and education from great leaders in their industries, really helped fast-track me in leadership
and management.
One of the greatest benefits of the program was that I could take the techniques and tools and
immediately put them into action. I had a situation at work where an account manager had left
abruptly, and he had formed a close relationship with an important client. I had to implement a
strategy to re-build the client's trust, and to align the account with various practice groups in
our company. I led the team, and very quickly turned things around to strengthen the
relationship. The Leadership and Management course helped guide me through that.
I've taken executive education courses from Harvard and what I prefer about the
Wharton program is that the video lectures from the different experts far outstripped their content. The case-based study examples were key for me. They described real
experiences the experts had gone through and how they used the outcomes to handle other
situations.
I'm so happy I had the opportunity to take the program. I have nothing but great things to say
about it, and I would recommend it to anyone, especially in my industry."
The world is changing so fast. My employer, The World Bank, is a multinational institution with people from different parts of the world so one has to be attuned with the various developments that are going on across the world and to keep abreast with cutting-edge research. The Leadership and Management program by Wharton Online does just that.
One of the greatest advantages of this program over many other programs I'm familiar with is the use of real world and time-sensitive case studies that link with modern research on neuroscience and how it applies to management and leadership from top experts.
There are many benefits of online learning. First of all, it affords somebody who has a full-time job the opportunity to still get a Wharton education whilst continuing to work. Secondly, you can take the courses anywhere. When you're traveling, for example, you can still access the material. So you can be in Africa or in Asia, and the materials are still accessible. It's a virtual world and that's the beauty about online learning. There are no restrictions or constraints to access what you need to learn.
Finally, one of the biggest advantages is the group of people I met in the program. They are senior professionals from various parts of the world, and we continue to network and keep in touch.
I would strongly recommend this program to anybody who's interested in honing their skills and keeping in touch with best practices and cutting-edge research on leadership and management. There's no doubt that the Wharton Online Leadership and Management program is a preeminent program. I don't think there's any equivalent parallel. It certainly stands out on its own.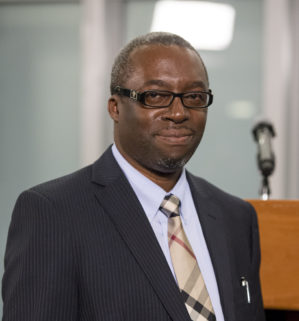 Connect with Wharton Online
To learn more about Wharton Online's opportunities for advancing your career, read our Online Programs and Certificates page. If you have questions about how to take your career to the next level, request information from our knowledgeable staff today.