Digital Marketing Certificate Program
Digital Marketing Certificate Program
The fixed and mobile Internet and related technologies exert a profound influence on how business and social institutions evolve, how they are challenged—and sometimes, even displaced. If you're an entrepreneur, investor, manager, or student, you need thoughtful approaches to navigate and win in this new environment.
Make yourself more marketable and put your career in high gear with the Digital Marketing Certificate online program from Wharton. In our online digital marketing courses, you'll learn the key marketing skills most in-demand today: omni-channel marketing, marketing analytics, social media strategy and analysis, and data-driven customer-centric approaches to customer retention.
Designed by world-renowned marketing professors at the Wharton School, home of one of the top marketing programs in the country, the online Digital Marketing Certificate program from Wharton helps you develop the digital marketing skills you need to take advantage of the explosive growth in the marketing industry.
Why Study Digital Marketing?
Who Should Take This Online Digital Marketing Certificate Program?
Marketing Students
Marketing Managers
Product Managers
Social Media Managers
Small Business Owners
Entrepreneurs
Non-Profit Directors
Advertising Executives
Program Details
---
Start Dates: 
Enroll Immediately
Duration:
6 weeks per course
Commitment:
3-5 hours per week
Program Format:
100% Online
Program Tuition:
$2,340
---
Key Certificate Program Takeaways
In our online digital marketing courses, participants will learn how to:
Market goods, services, and ideas more effectively online
Leverage new models in business and e-commerce to increase profitability
Use the right metrics to gauge and guide ongoing customer-centric efforts
Generate word of mouth and influence others more effectively
Use new techniques in digital market research, including regression analysis, conjoint analysis, and social media analysis
Watch the video to learn about the power of this Wharton Certificate.
Video Transcript
David Bell: Digital marketing skills are really critical in today's workplace, whether or not we're talking about a large global Fortune 500 firm or just a new startup with three or four people. In the digital economy we have this ability to speak directly to a customer and start a relationship in a way that we couldn't do even five years ago, and certainly not 10 or 20.
Peter Fader: Digital marketing gives us access to all kinds of behaviors that didn't exist before.
Raghuram Iyengar: For many marketers, this is very new—in that they know a lot about their customers if they do the analysis perfectly. That's where the opportunities are; that's where its becoming exciting. Targeting, customization, all of these things are now operational but only if you use the data efficiently.
David Bell: Having a working knowledge of how the digital economy is affecting our ability to reach customers directly, to understand their behavior, to be more efficient, more effective.
Jonah Berger: Whether its thinking about how to build a social media strategy or leverage your website and thinking about being omnichannel, digital marketing is really key to moving the metrics forward.
Raghuram Iyengar: There are lots and lots of interesting opportunities out there, but if you think about people who fill in and exploit those opportunities, they need a different type of skillset.
Jonah Berger: Whether you're a younger person looking to cut into an industry or find a larger range of job offers, or you're an older individual who's been around for a while and wants to update your skillset to stay relevant, I think digital marketing is a useful toolkit to do that.
Raghuram Iyengar: Completing the Digital Marketing Certificate will help professionals in two ways. One is they'll become with new types of data—mobile data, search data, and so on—and new types of analysis that one can do. Both to what end? To making better marketing decisions.
David Bell: But what we really give you here at the Wharton School are the frameworks and the research backing for really giving you an understanding that goes even beyond the course. Once you take the concepts and frameworks on board, you'll have an ability when something new comes along, you'll know where that slots in. I think that's really the biggest value we're offering here at the Wharton School.
Jonah Berger: I think in addition to the traditional digital marketing tools we're talking about, there's also a lot of useful add-ons that will help you update your skills more broadly.
Peter Fader: There are a lot of jobs out there that really demand these kind of digital marketing skills, but a lot of job seekers who don't necessarily have them. So getting this certificate is a great way to get up to speed, have a good time and prepare for the ever-changing future.
Digital Marketing Certificate Program Courses
World-Class Wharton Faculty
The online Digital Marketing Certificate program is delivered by world-renowned professors at the Wharton School, home of one of the top marketing programs in the country. Interact with and learn from leading experts on how products, ideas, and behaviors catch on. Their research has been published in leading journals, and they have been quoted or featured in outlets like The New York Times, Wall Street Journal, and Harvard Business Review.
Faculty research interests include:
Digital marketing
Viral marketing
E-commerce
Online shopping behaviors
Sales forecasting
Jonah Berger
Associate Professor of Marketing, The Wharton School
Research Interests: Word of mouth, social influence, viral marketing, natural language processing
Peter Fader, PhD
Frances and Pei-Yuan Chia Professor; Professor of Marketing, The Wharton School
Research Interests: Lifetime value of the customer, sales forecasting for new products, behavioral data
Raghuram Iyengar, PhD
Miers-Busch, W'1885 Professor, Professor of Marketing; Faculty Co-Director, Wharton Customer Analytics Initiative (WCAI), The Wharton School
Research Interests: Pricing, social influence, social networks
Request More Information and Download Program Schedule
Learn more about Wharton Online's Digital Marketing Certificate Program before enrolling in the program.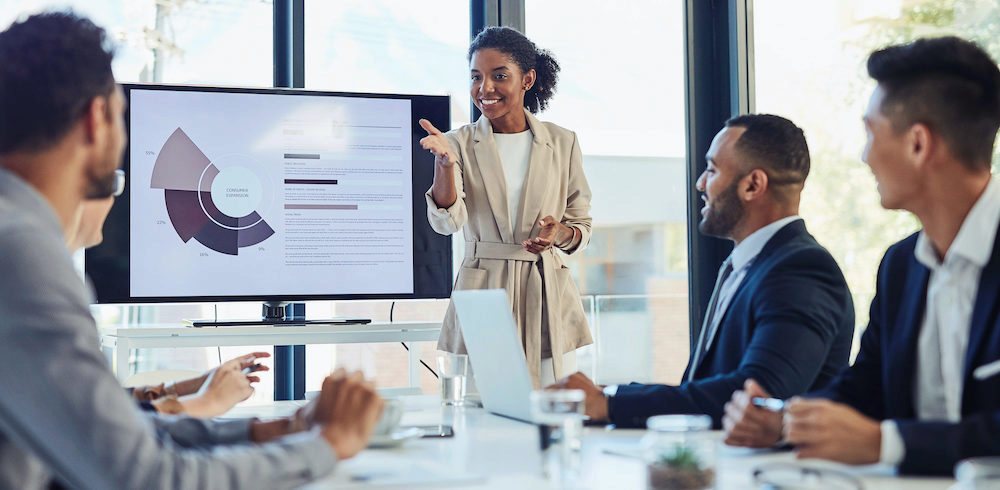 Download Our Guide: Digital Marketing for Non-Marketers
This free downloadable eBook offers an expert overview of digital marketing fundamentals, with insights that span the full scope of marketing online.