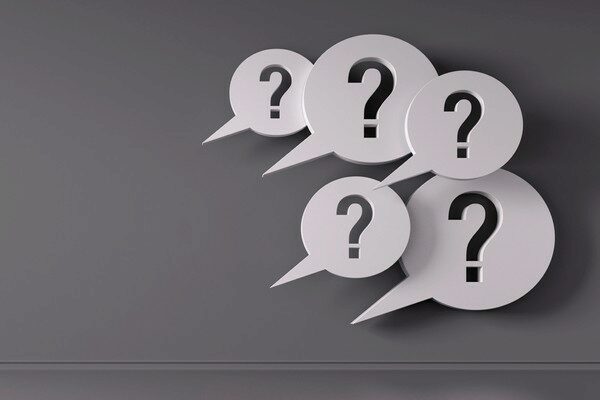 Professors David Musto and Jules van Binsbergen are two of the faculty members teaching Wharton Online's Asset and Portfolio Management Certificate Program. Musto began his teaching career with Wharton in 1995, while van Binsbergen joined the Wharton School in 2014. Their research has been published in the Review of Financial Studies, Journal of Financial Economics, Journal of Portfolio Management, Journal of Finance, and more.
We asked Musto and van Binsbergen some questions to get to know them and the program better. Keep reading to learn about their early finance careers, musical hobbies, and favorite parts about teaching the Asset and Portfolio Management Certificate Program.
About the Professors
How did you get into finance, and what about the industry interests you? 
Van Binsbergen: I like taking a quantitative approach to problem-solving. Finance provides a lot of tools that let you do this consistently and effectively.
Musto: I got into finance through a work/study job in college, where I was a research assistant for Professor Steve Ross. Before college, I would babysit his kids and code on his Apple II after they went to sleep. This led to coding for him and his grad students at Yale, where he worked, and then to my first job out of college at his new money management startup. 
Working for Steve and his students at Yale showed me what a diverse field finance was and how much fun it was to not only think like an economist but also to take my hypotheses to a new database. I have worked in many areas of finance, most of them close to money management but some further afield, including consumer credit and voting. There's always something new and interesting to study, especially now that I'm directing our new fintech center, the Stevens Center for Innovation in Finance.
Tell us about a past finance position you enjoyed.
Van Binsbergen: I learned a lot while working at Goldman Sachs in London in the early 2000s.
Musto: I mentioned that I worked for a money management startup after college. This was Roll and Ross Asset Management, run by Steve Ross and his similarly accomplished collaborator Dick Roll. It was small—just six people when I got there—and there was the sort of startup vibe we're used to now, but this was in 1987. I was not the intellectual capital of that operation, but it was gratifying to play a role in putting finance theory to work for clients and growing the overall client list. 
There was a worrying moment three months into the job when the market crashed. However, when clients saw how well we beat the market that day, the crash became a net positive. One of my bosses began writing a paper about the crash, which was inspiring for me to see financial practice leading back into scholarship.
What are some of your research areas?
Van Binsbergen: I focus on the relationship between financial markets and economic activity, as well as the skill and performance of financial intermediaries, such as investment managers.
Musto: Right now my research in the money management space focuses on the short end—the money markets. I recently finished a paper that discusses positive scale economies for fund families in these markets, primarily how they can buy paper at better yields. I have another paper that focuses on recent money fund reforms and the consequences for their stability as the pandemic hit. 
A new project, that I'm really enjoying, looks at the execution cost of complex option trades—spreads, straddles, iron condors, etc.—and the motives of the traders executing them. I've also written about impact-investing VC funds and mortgage lending going into the financial crisis.
What are some of your hobbies and interests outside of work?
Van Binsbergen: I am a Jazz pianist. I studied Jazz piano at the Royal Conservatory in The Hague during my undergrad.
Musto: On Sundays during high school and grad school, I played the organ at church. I still fill in now and then at a local church when their regular organist is away. Beyond that, I enjoy hiking and biking with my family on the weekends.
About the Certificate Program
What makes the Wharton Online learning community and experience so special?
Musto: Wharton Online connects engaged students from around the world with not only us, the faculty, but with each other. I've enjoyed interacting with students from Africa and Asia in a class session, but I've enjoyed when they interact with each other even more. Building a community that outlives the class sessions is one of our most important jobs here at Wharton Online.
What's your favorite part about teaching the Asset and Portfolio Management Certificate Program?
Van Binsbergen: My favorite part about teaching is the engagement and discussion with ambitious, driven participants who challenge conventional wisdom with new and interesting insights.
Musto: There are two kinds of moments I enjoy the most when teaching. 
One is when a little math goes a long way, and there are several moments like that in these portfolio management online courses. One of these moments is when a few lines of math that students encountered in high school or college are all they need to build an important tool, such as the fixed-income risk measures in the modules I teach. 
The other kind of moment is when a little economic intuition goes a long way. For example, we may look at a problem from the perspectives of all the people involved to help explain the transactions costs investors face and how they can reduce them.
What advice would you give to someone who wants to start a career in asset and portfolio management?
Van Binsbergen: The investment management industry is in flux. It's a rapidly changing industry in a fast changing world. For some investment challenges, you can apply insights from past experiences. For others, however, we're treading new and uncharted territories, which will require creative solutions.
Musto: When you invest with a money manager, you entrust that person with the fruits of your labor and hopes for your future. If you want to become that person, to earn that trust, learning key lessons from sixty years of scholarship is the place to start. 
Your clients need you to avoid unforced errors, such as bearing more risk than necessary for your expected return, and also forced errors, such as paying too much for trades. You need to know which risks (and how much) you're taking, how to manage those risks, and how to measure performance. These and other lessons will form the foundation for your finance career, a foundation on which you may build your own practice according to your particular gifts.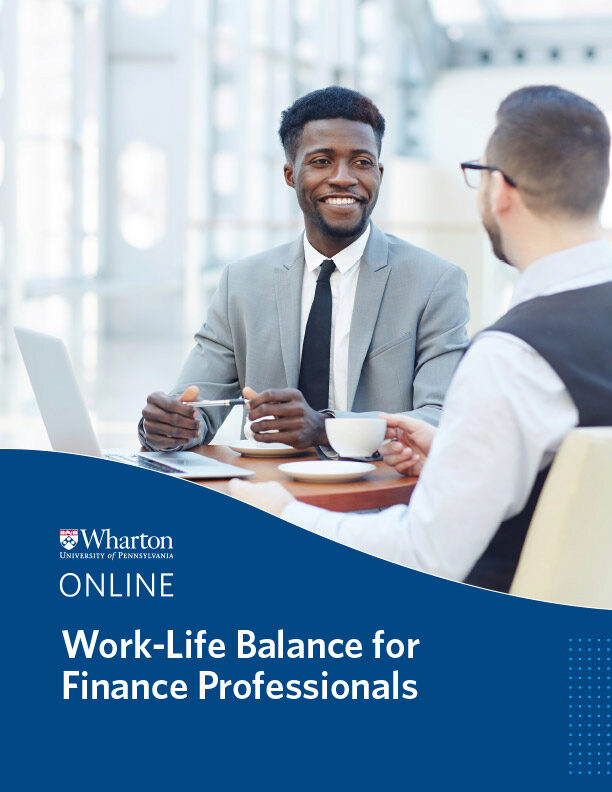 Download our eBook: Work-Life Balance for Finance Professionals
Finance careers can be fast-paced and exciting, but the long hours and heavy workloads can lead to considerable stress. Download our free eBook, "Work-Life Balance for Finance Professionals", to learn about the causes and symptoms of work-related stress in the finance field, and how to create a healthier work-life balance.
Why should someone enroll in the Asset and Portfolio Management Certificate Program? 
Van Binsbergen: The Asset and Portfolio Management Certificate Program provides an engaging, deep dive into the world of investing.
Musto: This program presents and works through the most important tools and skills the discipline has developed. The exercises presented through these portfolio management online courses allow students to build and show their facility with these tools and skills. This is how they can begin the journey toward the privilege of managing other people's money.
Learn More About Wharton Online's Asset and Portfolio Management Certificate Program
Are you ready to start your finance career? Our Asset and Portfolio Management Certificate Program was designed to help aspiring and current financial professionals learn about investment products, assess investment opportunities, and manage investment risk. This certificate program is offered in a self-paced format that allows students to advance at their own pace, with on-demand access to lectures led by Wharton faculty.
Learn more about the Asset and Portfolio Management Certificate Program, or request more information today.