Don Huesman
Managing Director
Online Learning
The Wharton School
University of Pennsylvania
huesman@wharton.upenn.edu
More
Don Huesman is the Managing Director of Online Learning at the Wharton School. Previously, Don held positions at Wharton as the Managing Director of the Innovation Group, as a Senior Director supervising technology support for the School's academic departments and faculty and overseeing the use of technology in Executive Education. Don has been a lecturer in Wharton's graduate and undergraduate programs, teaching courses in IT and Decision Sciences. Don was an entrepreneur and software pioneer in the early days of the personal computer industry, co-founding the company that produced The Organizer, the first personal information manager for PCs. His company put the first calendars, to-do lists, and contact management systems on personal computers. Don has taught the strategic use of information systems in a variety of executive education programs, including Wharton's Advanced Management Program, the International Forum and the American Institute. Don is currently a doctoral student at Penn's Graduate School of Education studying higher education management, technology enabled learning environments and non-traditional adult learners.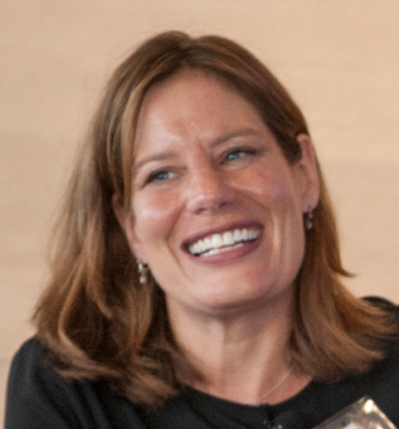 Anne Trumbore
Senior Director
Wharton Online
The Wharton School
University of Pennsylvania
annetrum@wharton.upenn.edu
More
Anne Trumbore leads Wharton Online. In this role, she directs design and production of online courses, analyzes data to understand learner needs, initiates and supports research projects, facilitates dialogue with internal and external stakeholders, and helps senior leadership of Wharton and the University to develop the strategic direction for Wharton's online efforts.
Anne has been teaching and designing curricula for online environments for almost 15 years. At Stanford, she developed the interactive online English curriculum for the University's Online High School. In directing the design and implementation of online courses at Coursera beginning in 2012, and then at NovoEd, Anne guided top universities into a wide range of new online teaching initiatives. She has worked with over 75 faculty in R1 institutions to create meaningful online and blended learning experiences that encourage students to persist to completion while achieving learning goals. She analyzes and reports on data regarding learning in online environments and conducts research to identify effective teaching practices. Anne's work has also resulted in a number of published articles and book chapters on online pedagogy and history.

Kathryn Pischke
Director, Business Development Online
Aresty Institute of Executive Education
The Wharton School
University of Pennsylvania
pischke@wharton.upenn.edu
More
Kathryn is primarily responsible for promoting Wharton's Online learning opportunities to organizations around the world. Kathryn will be driving the development of initial client relationships, in addition to identifying and evaluating unique chances with prospective clients, and executing corporate educational partnership agreements. Prior to joining Wharton Online, Kathryn worked at The Judge Group as an Account Executive who drove talent acquisition solutions within the technology industry, and focused on creating strong relationships in order to further generate sales and uncover additional opportunities for partnership advancement.
Kathryn's experience in online education began with her position at Drexel University Online where, from 2009-2014, she honed her skills in managing mid-sized to national partner accounts in a variety of industries, including healthcare, corporate, and professional associations. Her consistent success in cultivating enrollment and increasing market penetration led to her role as a manager in the Business Development Department, where she was a valued mentor to her team. Her role at Drexel encompassed developing and executing effective strategies and initiatives, involving presentations, marketing plans, information sessions, events, and consistent brand awareness individually tailored to each client.
Kathryn is a graduate of Temple University and lives locally with her husband and two children.

Stephanie Stawicki
Director of Operations
Wharton Online
The Wharton School
University of Pennsylvania
sstawick@wharton.upenn.edu
More
Stephanie Stawicki is the Director of Operations for Wharton Online, where she manages course and business operations for the team. Prior to her role at Wharton Online, Stephanie worked as Associate Director of Wharton Lifelong Learning and collaborated closely with faculty to create educational programming for alumni.
Before coming to Wharton, Stephanie worked in international development in West and East Africa for nearly a decade – serving with organizations like the Carter Center, CARE International, and the Peace Corps. Stephanie is proficient in Mandinka, a West African language she learned during her Peace Corps service. Stephanie holds an MA in Development Practice from Emory University and a dual BA from Lafayette College in International Affairs and Russian & Eastern European Studies. She is an avid runner, a lover of Russian literature, a fairly decent cook, and a rhythm-wielding dancing machine.

Erik J. Froelich
Associate Director of Platforms and Technologies
Wharton Online
The Wharton School
University of Pennsylvania
froelich@wharton.upenn.edu
More
Erik J. Froelich is the Associate Director of Platforms and Technologies for Wharton Online. His role seeks to optimize and refine the technologic 'glue' bridging the pedagogical needs and online delivery of Wharton's eLearning effort. The team counts on him for platform expertise and troubleshooting and for course building and execution support; this takes place in the context of pursuing excellence in learning outcomes for our students, as well as thriving business success for our team.
Erik has supported a multitude of educational program initiatives as the Connected Learning staff at Wharton Executive Education, and previously as a member of the WCIT team. Prior to coming to Wharton, he facilitated the growth of course-building efforts and provided technology support for the entire Philadelphia University community. Erik holds a Master of Science degree in Instructional Design & Technology from Philadelphia University and a Bachelor of Science degree in Information Systems from Drexel University.
If you've read this far, bravo! 10 points for Gryffindor. Connect with him at http://twitter.com/froeliche.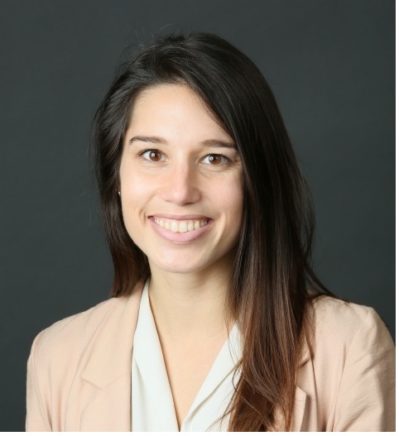 Lauren Criscione
Sr. Video Producer
Wharton Online
The Wharton School
University of Pennsylvania
laurencr@wharton.upenn.edu
More
After years advancing in reality television and corporate video, Lauren moved to the Philadelphia area and found herself a home at Wharton Online. As the Senior Video Producer, Lauren works with faculty and staff to create educational video content and promotional assets for Wharton Online's ever growing catalog of courses. She studied Radio, Television, and Film Production at Rowan University and is currently pursuing a Master's degree in Organizational Dynamics at the University of Pennsylvania. When she's not spearheading video production, she's either channeling her inner Joanna Gaines by forcing wood pallets into home décor, down the shore with her family, or attempting to cook with the help of Blue Apron.

Michael Marolla
Course Manager
Wharton Online
The Wharton School
University of Pennsylvania
mmarolla@wharton.upenn.edu
More
Michael is a Course Manager for Wharton Online. In his role, Michael works collaboratively with the Wharton Executive Education team to create and facilitate dynamic learning opportunities for corporate clients and organizations. He builds and manages custom online courses and blended programs, curates content in online communities, and monitors discussion forums.
Before coming to Wharton, Michael taught high school Social Studies online. In this role, he created content and facilitated learning for a wide variety of students. Michael holds a BA in History from Kutztown University and a certification in Secondary Education from Gwynedd Mercy University. He is currently pursuing a Graduate Certificate in Instructional Design at the University of Wisconsin-Stout. He is a big Philadelphia sports fan and enjoys spending time down the shore with his wife and daughter.

Do Yeon (Grace) Morris
Course Manager
Wharton Online
The Wharton School
University of Pennsylvania
doyeon@wharton.upenn.edu
More
Grace is a Course Manager for Wharton Online. She monitors and facilitates learner activity in the various courses and specializations, advises learners on content-related inquiries and program policies, and provides suggestions for improvement based on learner feedback that are implemented in future courses. Hailing from Seoul, South Korea, Grace came to the United States as an international student to pursue her passion for literature and the humanities when she was 15 years old. She attended Groton School in Massachusetts, and went to Columbia University to earn her B.A. in English Literature and Classics in 2015. She recently graduated with an M.S.Ed. in Higher Education from the University of Pennsylvania Graduate School of Education. In her spare time, she enjoys playing board games and video games, reading comic books, and going to metal concerts. She lives near Philadelphia with her husband and two cats, Ritzy and Harley Quinn.