Business Foundations Specialization Certificate
Business Fundamentals Online Course
Before you can become the next great business leader of tomorrow, you need to learn the core business skills of today. In the Business Foundations Certificate program, you'll develop basic literacy in marketing, finance, accounting, and operations—skills which you can use to transition to a new career, start or improve your small business, or apply in business school to continue your professional education.
Over five courses, you'll learn the core business skills needed to enact real change and drive real results. Taught by some of the leading business thinkers in the world, Wharton's business fundamentals online course will prepare you to address real business challenges with the strategic mind of a seasoned business professional.
In the culminating Capstone Project, you'll prepare a strategic analysis and proposed solution to a challenge faced by your own company or organization.
Who Should Enroll?
Wharton's online Business Foundations Certificate program is for anyone who wants a better understanding of how businesses operate and how leaders operate within them. Specifically, this program is great for:
Business students
Small business owners
Mid-level managers
Career changers
Program Details
---
Start Dates: 
Immediately
Duration:
4-6 weeks per course
Commitment:
2-4 hours per week
Program Format:
100% Online
Program Tuition:
$79 per month
---
Watch the video to learn about the power of this Wharton Certificate.
Video Transcript
Christian Terwiesch: There is a lot of hype around buzzwords with the Internet of Things, automation, digitization and globalization. The world is clearly changing. There are a couple of fundamental principles in business that we can teach you that help you do your work more efficiently and more productively.
Barbara Kahn: You really need to know the very basics of marketing, of accounting, of finance, of those kinds of things, and how all of these ideas move together in order to run a business. It's not something that's 100% intuitive.
Michael Useem: Anybody with responsibility that involves themselves and trying to draw other people on a course or a direction together ought to think about the topics that we reference.
Barbara Kahn: The Business Foundations Specialization teaches you the very basics of marketing, accounting, finance and operations–key functional areas for understanding and operating in the business world–but these ideas are bigger than that. They're also useful in non-profit situations, in educational situations, in government situations. It's really a way of thinking, and a very structured way of thinking that I think is useful in more than just business applications.
Christian Terwiesch: To advance in your career you have to build new knowledge, you have to acquire new tools, and we think the Business Foundation Specialization as a way to make these tools very accessible for you. By taking them online you can access these tools while you're staying in your job and nevertheless get some of the advantages of being involved in business school.
Barbara Kahn: It's good for people who are brand new to it, it's good for people who maybe went to business school 5, 10 years ago because frankly a lot of the business world has changed and you might want to refresh those skills.
Michael Useem: If you're a small business owner, a big business executive, in our view it doesn't matter–this is the content you need to get your job done.
Business Foundations Certificate Program Courses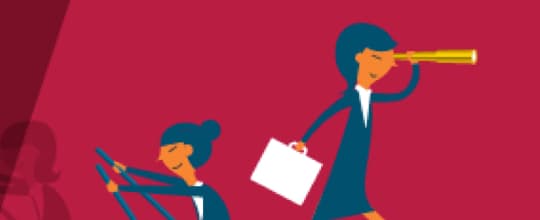 INTRODUCTION TO MARKETING
$79/month
Duration: 5 weeks (4-6 hours/week)
This course is designed to provide you with an introduction to three core marketing concepts used in business: branding, customer centricity, and go-to-market strategies. Learn how to use marketing tools, techniques, and concepts to gain a competitive advantage in the global economy.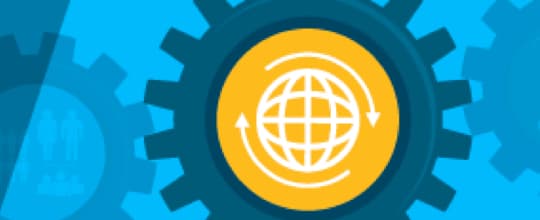 INTRODUCTION TO FINANCIAL ACCOUNTING
$79/month
Duration: 4 weeks (5-6 hours/week)
Understanding how to read financial statements is one thing; knowing how to interpret them is quite another. In this course, you will master the technical skills needed to analyze financial statements and disclosures for use in financial analysis, and learn how accounting standards and managerial incentives affect the financial reporting process.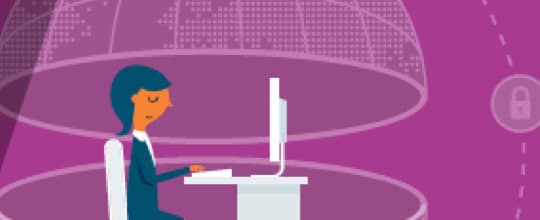 MANAGING SOCIAL AND HUMAN CAPITAL
$79/month
Duration: 4 weeks (2-3 hours/week)
Managing people is critical to the health of any organization, yet most managers don't get the training they need to make good management decisions. This course will help you develop the skills you need to start motivating, organizing, and rewarding people in your organization.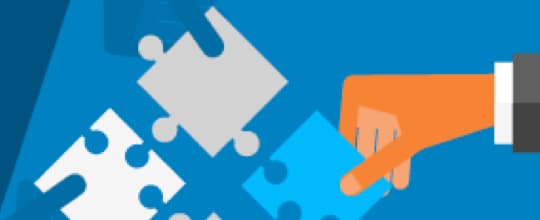 INTRODUCTION TO CORPORATE FINANCE
$79/month
Duration: 4 weeks (3-5 hours/week)
All business decisions ultimately boil down to money. Corporate finance is the study of money-related decisions. This course provides a brief introduction to the fundamentals of finance, emphasizing their application to a wide variety of real-world situations spanning personal finance, corporate decision-making, and financial intermediation.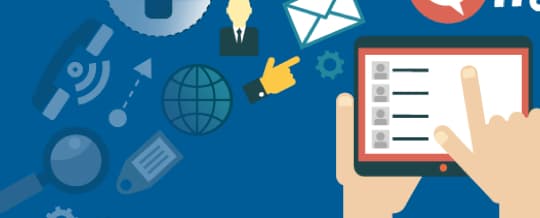 INTRODUCTION TO OPERATIONS MANAGEMENT
$79/month
Duration: 4 weeks (4-6 hours/week)
Discover savings opportunities hidden in broken and inefficient processes. This course will teach you how to analyze and improve business processes in services or in manufacturing by learning how to increase productivity and deliver higher quality standards. Key concepts include process analysis, bottlenecks, flows rates, and inventory levels, and more.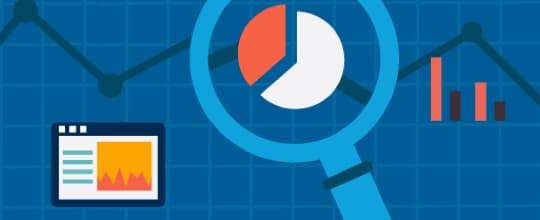 BUSINESS FOUNDATIONS CAPSTONE
$79/month
Duration: 5 weeks (3-5 hours/week)
The Business Analytics Capstone Project gives you the opportunity to apply what you've learned about data-driven decisions to real business challenges – including your own. You'll use your newly earned business skills to thoughtfully evaluate a real situation or opportunity from Wharton-governed companies like Shazam and SnapDeal.
Key Certificate Program Takeaways
In the business fundamentals online course, participants will learn how to:
Cultivate a decision-making mindset
Make better financial decisions
Motivate individuals and build high-performing internal teams
Uncover bottlenecks, optimize labor and inventory, and how to handle multiple flow units
Break down operations into processes which can then be improved to maximize profits
Identify, describe, and measure the relationship between business inputs and outputs
Identify and leverage the drivers that influence customers' purchasing decisions
Business Foundations Faculty
The transformative power of Wharton's online Business Foundations Certificate program comes from Wharton's award-winning business faculty. They have been quoted by or featured in leading publications, including The New York Times, Wall Street Journal, and Washington Post, and are authors of such book as Why Good People Can't Get Jobs, The Strategic Leader's Roadmap, and Global Brand Power: Leveraging Branding for Long-Term Growth. Over the course of the 6 months, you will gain insights from leading business thinkers, scholars, and consultants that can help you take the next step in your career, or even help grow your own small business. In any case, you will learn about business from some of the top business experts in the world.
Faculty research interests include:
Sales forecasting
Customer choice
Leadership and management
Human resources practices
Operational performance
Decision making
Michael R. Roberts, PhD
William H. Lawrence Professor; Professor of Finance, The Wharton School
Research Interests: Applied econometrics, corporate investment, capital structure
Christian Terwiesch, PhD
Andrew M. Heller Professor at the Wharton School; Professor of Operations, Information, and Decisions; Professor of Health Policy, Perelman School of Medicine; Co-Director, Mack Institute of Innovation Management
Research Interests: Analyzing operational performance, innovation management, R&D management
Brian Bushee, PhD
Geoffrey T. Boisi Professor of Accounting, The Wharton School
Research Interests: Corporate disclosure, institutional investors, stock market anomalies
Peter Cappelli, DPhil
George W. Taylor Professor of Management; Director, Center for Human Resources, The Wharton School
Research Interests: Human-resource practices, public policy related to employment, talent and performance management
Peter Fader, PhD
Frances and Pei-Yuan Chia Professor; Professor of Marketing, The Wharton School
Research Interests: Lifetime value of the customer, sales forecasting for new products, behavioral data
Barbara E. Kahn, PhD
Patty and Jay H. Baker Professor; Professor of Marketing, The Wharton School
Research Interests: Brand loyalty, consumer choice, customer-relationship management
Michael Useem, PhD
William and Jacalyn Egan Professor of Management; Professor of Management; Director, Center for Leadership and Change Management; Editor, Wharton Leadership Digest
Research Interests: Catastrophic and enterprise risk management, corporate change and restructuring, leadership, decision making, governance
David Bell
Xinmei Zhang and Yongge Dai Professor, Professor of Marketing; Academic Director for Digital Marketing and Electronic Commerce in Executive Education, The Wharton School
Research Interests: digital marketing, e-commerce, online searching and shopping behaviors