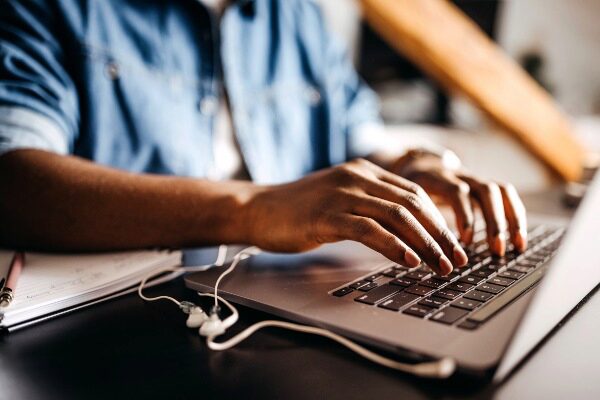 For those who are just starting a career in finance or are in the midst of establishing their own investment portfolio, it can be hard to know where to turn for the best investing resources. Even if you're taking online education courses to help you learn about investing—like the courses that make up Wharton Online's Asset and Portfolio Management Certificate Program—exploring additional resources in the form of blogs, publications, and government websites can help you stay on top of the latest trends and bolster your investment expertise. 
Below, we provide an overview of some of the best investing blogs and investing resources for beginners. 
Investing Blogs
BlackRock
Investment management company BlackRock has an "Insights" section on their website, featuring the latest news on the economy and investment strategies. This blog can be a great way to keep up with market trends. If you're looking for a more introductory view of investing, BlackRock also has an Education Center that explores the basics of different types of investment funds.
Financial Samurai 
The goal of Financial Samurai is to "slice through money's mysteries." The blog has been around since 2009 and is independently owned. Articles dive into topics such as investing, real estate, retirement strategies, financial freedom, and more. The site also offers a weekly newsletter with more in-depth content. 
Investopedia
Investopedia provides useful information regarding investment terminology and concepts. If you're hoping to start a career in finance, this site can be a great way to familiarize yourself with different investment strategies. On top of their educational guides, they also publish market news and report on the latest trends in the investment industry. 
Investor Junkie
The Investor Junkie blog can be a useful resource for new investors who want an overview of managing their finances. Categories include investing, personal finance, real estate and retirement. In addition to sorting the blog by recent articles, Investor Junkie has a section for "Essential Reading" which features some high-level overview articles for investing beginners.
Money Morning
Money Morning provides daily updates on stock performance, so you can know how different companies are performing. The blog features advice on the best stocks to buy, as well as stock market predictions and forecasts. Their goal is to help their visitors become smarter and more confident investors. 
The Motley Fool
Whether you're looking for investing basics or detailed up-to-date reporting on the stock market, The Motley Fool is one of the best investing blogs out there. The company began as a newsletter in 1993 and has evolved into one of the most trustworthy financial websites. Their "Investing 101" series features guides on how to invest in stocks, index funds, ETFs, and more. The Motley Fool is also well known for their in-depth reviews of investment software.
Seeking Alpha
Seeking Alpha is a trusted source of investment advice for asset and portfolio managers. Their articles feature independent stock research and actionable data, so you can make informed investment decisions for yourself and your clients. Whether you're a new investor or an experienced professional, you can rely on this site for detailed information on the performance of major stocks.  
ValueWalk
ValueWalk has been around since 2011, and prides itself on providing coverage on hedge funds, asset managers, and value investing. The website publishes multiple articles each day, and also features a "Timeless Reading" page with links to the best investing resources found both on ValueWalk and on other websites. 
Vanguard Blog
Investment management company Vanguard hosts a blog on their website which serves as a useful source of information for both casual investors and professional portfolio managers or advisors. Some recent topics include inflation trends, the U.S. debt ceiling, how to invest in index funds, and more. Many of the articles are written by experienced financial advisors at Vanguard, so you can rest assured that you are getting trusted investment advice.
A Wealth of Common Sense
A Wealth of Common Sense is a popular investing blog covering stock market news and long-term investment strategies. The goal of the website is to translate complex financial topics into common sense language that any investor can understand, no matter their level of experience. Their articles often incorporate graphs, videos, and other elements that make the information easier to digest. 
Related: Common Investment Products You Should Know About
Investment Publications 
Barron's
Barron's is a highly regarded financial publication with a heavy focus on investment strategies and news. New issues are published every week and feature in-depth analysis of financial trends. Current or prospective financial advisors may consider subscribing to this magazine to gain valuable insights into the investing world. 
Bloomberg Businessweek
If you're looking for a financial magazine focused on business, Bloomberg Businessweek may be a good choice. The publication covers current events pertaining to economics, technology, small business, and more. A digital subscription will give you unlimited access to the articles available on the Businessweek website. 
The Economist
The Economist is a long-running financial magazine. In fact, it was founded in 1843. The publication is based out of London and reports on international affairs, business, economy, and technology. While this magazine is not solely focused on investing, it can provide financial professionals with a well-rounded look at a wide variety of economic topics.
Investor's Business Daily
Investor's Business Daily is a great resource for investors who want access to exclusive market data and stock lists. There are new articles released every day, which can be accessed through the magazine's website. You can also opt for a print edition, which is mailed to subscribers weekly.
Kiplinger's
For investing beginners, Kiplinger's may be a valuable source of information. The magazine focuses on personal finance, covering everything from explanations of tax credits to advice on which dividend stocks to buy. Their site also features a section just for investing, and many of these articles can be accessed for free. 
Government Resources for Investors 
Investor.gov
Investor.gov provides an overview of investment products and fees. It also features helpful tools, like a compound interest calculator and savings goal calculator. There are even investment quizzes to test your knowledge of different investment best practices. Since the website is run by the U.S. Securities and Exchange Commission, you can trust that it's information is up to date. 
U.S. Securities and Exchange Commission 
The U.S. Securities and Exchange Commission (SEC) is an independent government agency responsible for protecting investors against market manipulation. They enforce regulations and maintain standards for fair markets. The SEC website features news related to the agency, as well as alerts and bulletins that warn investors of potential scams. 
Related: Investment Quiz: Test Your Portfolio Management Knowledge
Grow Your Investment Knowledge With Wharton Online
Ready to take your investment education a step further? Wharton Online's Asset and Portfolio Management Certificate provides a way for current and aspiring financial professionals to learn about the best practices of managing an investment portfolio. This program does not require any prior knowledge of investing, so it's great for career switchers. Plus, it's offered 100% online—so you can study on your own time and at your own pace. Request more information to see how the certificate program could help you break into the investment industry.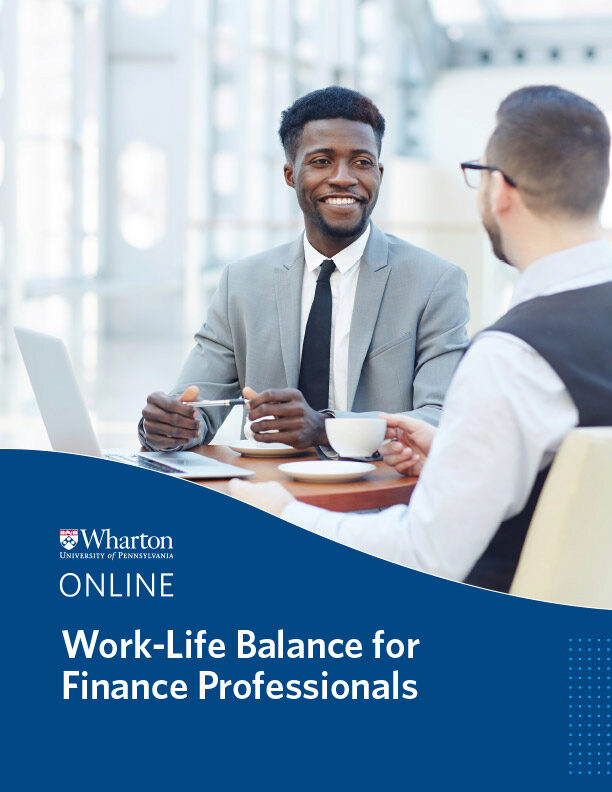 Download our eBook: Work-Life Balance for Finance Professionals
Finance careers can be fast-paced and exciting, but the long hours and heavy workloads can lead to considerable stress. Download our free eBook, "Work-Life Balance for Finance Professionals", to learn about the causes and symptoms of work-related stress in the finance field, and how to create a healthier work-life balance.