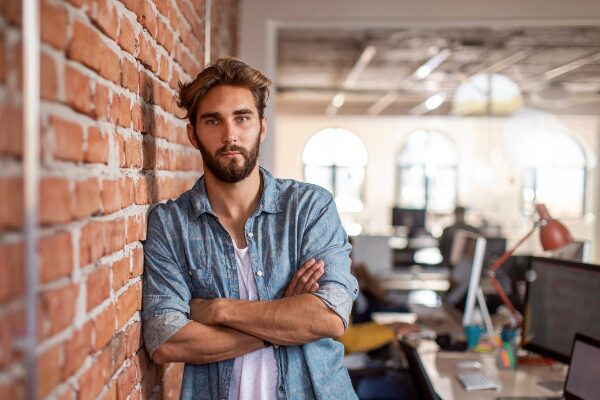 Increased use of electronic devices presents enhanced opportunities for businesses and other organizations to reach new audiences with their products, services, and information. 
That's one reason the job outlook for marketing managers is expected to increase 10% between 2021 and 2031, which is faster than average for all occupations, the U.S. Bureau of Labor Statistics (BLS) says. The demand for marketing is expected to further shift from print advertising to digital media campaigns through channels such as social media and website content.
If you want to use your communication, persuasive, creative, or analytic skills in a fast-paced, expanding field, you might want to consider working in a digital marketing role. Following are five ways to help you determine whether a career in digital marketing might be right for you.
1. Identify the Roles that Appeal to You
Digital marketing encompasses a variety of electronic media channels and includes roles in diverse areas. Some in-demand digital marketing roles you may wish to explore follow.
SEO specialist
Search engine optimization (SEO) specialists conduct research on which phrases people use on search engines, such as Google, to find answers to their questions or product and service needs.  
SEO specialists then create strategies intended to improve a business's standing on the search engine result pages (SERP). The higher the ad, blog, or other content displays, the better. They may also advise teams on paid advertising strategies through channels, such as Google Ads.
Content marketer
Content marketers work on creating content that provides value to users by supplying information that fulfills a need users have. Needs can range from a product or service need to a quest for information. Helpful content can help businesses and others build trust and authority in their products and other offerings. 
For businesses, it can also help reach new prospective customers that leads to more sales. Content marketers may help create content, including:
Blogs

Videos

E-books

Whitepapers
They may also develop and implement overall content strategies.
Email marketing specialist
Email marketing specialists build and develop email campaigns that are geared to specific users. This may involve strategizing and testing a variety of messaging workflows to determine which are effective in causing a user to take a desired action, such as making a purchase or requesting additional information. Email marketers usually use analytics to evaluate and optimize campaigns.
Social media marketers
Social media marketers strategize content for social media, and schedule and publish it to social media outlets, such as Instagram, Facebook, or Twitter. They may also act as social media community managers, interacting with followers and providing customer service on social channels.
Paid media specialist
Paid media typically relates to paid content on search engines, such as Google, or other social media. This is in contrast to ads or content for businesses that display even if the business doesn't pay for them. Paid ads are usually more prominently featured on internet search engine results pages. Paid media specialists may:
Manage pay-per-click campaigns on search engines

Test and optimize campaigns across various channels

Work to increase results for a paid media budget that they manage
2. Develop Your Skills
Take a look at job descriptions for digital marketing roles. You may have transferable skills, such as management and communication, that you can highlight on your resume. Other skills, such as specific software experience, may also be applicable to some digital roles.
Research credible organizations you can learn from. The Wharton Online Digital Marketing Certificate is a smart way to begin your journey or further your current skills. Wharton is a respected university. Through Wharton Online, you can earn a Digital Marketing Certificate in just six weeks with a time commitment of about three to five hours each week. The program is provided online, allowing you to continue to work in a full-time job as you learn pertinent digital marketing skills.
3. Reach Out to Your Network
 Look to your networks to learn which of your connections are employed in the digital marketing field. Reach out to them to let them know about your interest in the field and whether they have any advice they can offer you.
Networking may help speed up your job search by alerting you to skills to develop and open positions in the field. You can also network with classmates in an online digital marketing program and join in-person and virtual networking groups related to the field in which you're interested. Don't overlook your current network of coworkers. The company you're employed by may be willing to pay for the training you need to be considered for a different position within the company. 
4. Consider a Freelancer Role or Internship
When you lack professional experience in digital marketing, you can apply for an internship to get first-hand experience in an organization. Consider offering your services in a freelance capacity. Sites like Fiverr enable individuals to offer their services on a digital platform and pick up short-term roles. This can help you build connections and develop your skills. Freelance work can sometimes lead to permanent positions.
5. Market Yourself
As you develop your digital marketing expertise and experience, update your resume and LinkedIn profile to align with a career in digital marketing. Create a standalone website that highlights your digital marketing skills. Include related keywords. Then, when someone searches for a phrase like, "SEO expert in Philadelphia," for example, your website may show up in search results. You can also add testimonials and work examples to your website.
Start or Advance Your Digital Marketing Career
One of the great advantages to digital marketing work is that it's suited for online learning. You can develop your skills wherever you are, on your own schedule.
Fast-track your digital marketing career success with a Digital Marketing Certificate from Wharton Online or download our Digital Marketing Guide for Non-Marketers to learn some of the essentials of digital marketing.