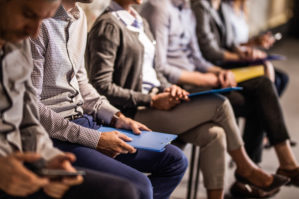 The hiring process is the first impression potential employees get of your business. How you execute it impacts your bottom line and future success. Consider:
An efficient hiring process saves a business time and money. Better hiring decisions mean less turnover.
For insights on how to improve the hiring process, we talked to 10 business leaders around the country, from company founders to CEOs, about their experience in hiring. Here are some hiring best practices and lessons you can use when you're hiring someone yourself.
1. Remember Attitude Is Everything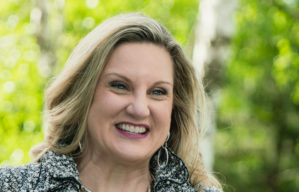 Christy Lamagna, founder of Strategic Meetings & Events, strategist, author and philanthropist
Christy Lamagna has been managing people since she was 17 years old, when she worked as a bookkeeper at a supermarket. In 2001, she founded Strategic Meetings & Events, which produces global events ranging from multi-million-dollar programs to intimate incentive trips.
Lamagna says while people can be taught the skills needed to perform a job, the attitude they bring is what makes them stand out.
"How they show up, their values and their work ethic are baked in by the time you meet them," Lamagna says. "Those aren't likely to change. If you see someone who has the core personality and values you seek, if possible, hire them and then teach them the skills they need, your way, so they learn it exactly the way you want it done."
Lamagna continues, "If the person asks about how they can be an asset to you, that's a fantastic sign. Anyone who realizes the process is about the person doing the hiring, not the person interviewing, is a rare find. Once someone understands that employment is what they can offer to an organization and that their job is to support the company in achieving its goals, and their boss in achieving theirs, you're halfway home. You can teach skills. You cannot teach someone how to be insightful and strategic."
2. Look for Drive and Vision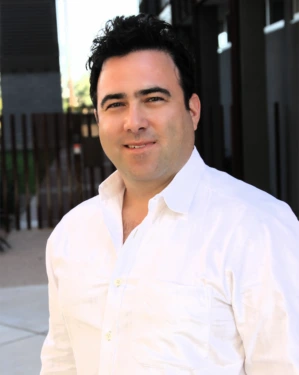 Brad Robertson, founder and CEO of Polyient Labs
Brad Robertson has two decades of experience launching startups, which he says has taught him to look past the polish when building out his staff. Today, as founder and CEO of blockchain incubator Polyient Labs, he continues to look for energy and enthusiasm when hiring.
"When I'm expanding a team, I want people who are scrappy rather than sophisticated," Robertson says. "Energy is more important than a glossy resume."
Robertson adds, "Nick Casares, Polyient's product director, is a perfect example. When I founded [cloud storage service] CX in Scottsdale 10 years ago, I needed a UX designer. MIT grads were applying for the role. Nick had an impressive background, but more importantly, he demonstrated a drive and vision. Six years later, when I founded Polyient and needed someone to manage employees and clients across several time zones, Nick was the first person I thought of."
3. Prioritize Candidates Who Have Done Their Research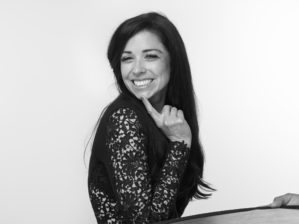 Elle Shelley, founder and CEO of Cobalt
Elle Shelley is the founder and CEO of Cobalt, a co-creation platform used by the Global 1000 to digitally collaborate and co-create products and services. Shelley has hired more than 45 people over the course of her career and says many of her top candidates are the ones who arrive thoroughly prepared to the interview.
"I love hiring people who understand the brand from the customer perspective," Shelley says. "When someone shows up to an interview having researched the company, the history, the products, etc., I am always impressed. Those that are prepared also tend to have better questions that allow us to move deeper into a conversation about the role, as opposed to the usual, more scripted 'getting to know you' type questions."
Besides being willing to put in the time to learn before the interview, Shelley says a willingness to learn once hired is essential, too.
"I have hired many, many great people. One that stands out was a hire very early in my career," Shelley says. "I wasn't quite sure what the role would look like, so I was interviewing a variety of candidates. One very inexperienced candidate came in and was very forthcoming with me about her lack of skills."
Shelley continues, "She then said that she loved to learn and would take any and all classes on her own time. It was at that moment that I realized the most important thing to look for is attitude. It's the one skill you can't teach. Henry Ford got it right when he famously said, 'Whether you think you can or you think you can't, you're right.'"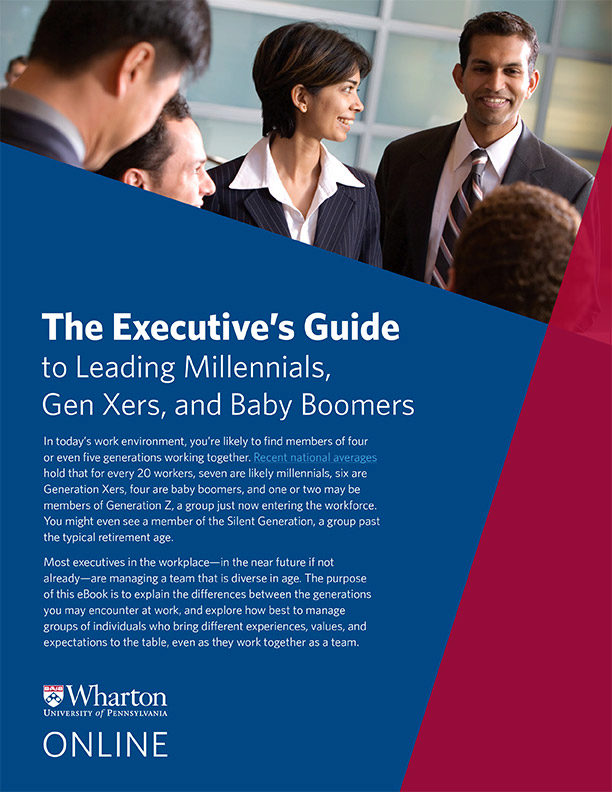 Download our eBook: The Executive's Guide to Leading Multi-Generational Teams
Many executives manage teams that span five generations: The Silent Generation, Baby Boomers, Generation X, Millennials, and Generation Z. Download our free eBook, "The Executive's Guide to Leading Multi-Generational Teams," for practical advice on how to communicate with, motivate, and manage each generation.
4. Evolve Hiring as Your Business Evolves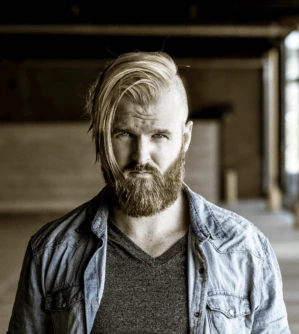 Nik Ingersöll, co-founder and CMO of Barnana
Nik Ingersöll grew snack food company Barnana to an 8-figure revenue business in less than 5 years and has hired and managed hundreds of employees, all before the age of 30 years old.  Ingersöll says hirers should be aware that the hiring process should be different for each stage of your business.
"Early on, hiring is about finding Swiss army knives, people who want to and can do whatever it takes to get any job done," Ingersöll says. "Early on, hiring is about culture – building a culture that can endure while scaling later on."
Ingersöll continues, "As the business grows larger and larger with scale, hiring priorities change. Now it's about finding scalpels: people with specific skillsets to achieve specific tasks in the business. By using this methodology, it will help ensure that the business runs like a nimble, well-oiled machine with a cool, purposeful company culture."
To find people who will be a good fit for your culture, Ingersöll makes a couple recommendations.
"Sign number one: ask them, 'What is the worst job you've ever had?'" Ingersöll says. "You will be surprised to learn the amount of people who have never had a real job. I am very unlikely to hire these people. If they haven't had to experience the suck, it is unlikely they will be able to handle firefighting in a startup."
Sign number two? "Empathy," Ingersöll says. "If someone lacks empathy, it is unlikely that they will work well with others. If they possess large amounts of empathy, they are more likely to thrive in a team environment."
5. Embrace Those Who Embrace Change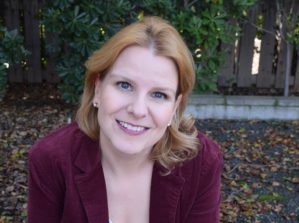 Lisa Marcyes, director of social media at Oracle
For the past decade, Lisa Marcyes has worked with brands in the tech field, helping them build their digital and social presence. Marcyes estimates she has managed more than 100 people and hired at least 25. She says that diversity is critical to the success of any team. Hiring those who have strengths where you or your team have weaknesses is a solid strategy.
And, she adds, since the only constant in business, especially in tech, is change, having the ability to drive change and assist in meeting bottom line goals is key.
"I always look for individuals who exhibit positivity and an openness to learning new things," Marcyes says. "Candidates who exhibit a willingness to jump in, embrace new technology and take on new projects will be an asset to any organization."
6. Use Your Intuition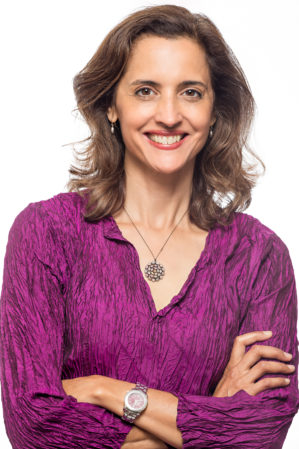 Maya Kaimal, founder and chief creative officer of Maya Kaimal Foods
Award-winning cookbook author and food entrepreneur Maya Kaimal cooks from the heart and pours her passion into her Maya Kaimal Food products. She works from a similar heart-space when hiring, too, which hasn't steered her wrong in the more than 15 years since her namesake brand launched.
"I don't have a typical checklist of questions I ask candidates during interviews," Kaimal says. "I am not interested in the standard questions – for example, 'Tell me something challenging and how you worked through it.' I feel like I'll get a canned response that doesn't really help me get to know them."
Kaimal continues, "The process, for me, is more intuitive…I think about, who is this human being I am speaking with and possibly hiring? What gets them excited in life? What are they passionate about? To this day, I always make sure to ask [people what they like to do for fun], because it is important to me that this person connects with the passion behind my company's mission…I interview for emotional intelligence."
One of Kaimal's long-time hires began as a bookkeeper and has risen to director of operations over the 10 years she has been with Kaimal's company. Kaimal hired her sight unseen through a referral. When Kaimal liked what she heard over a phone interview, the pair immediately clicked, and the hire became a quick study and a committed team member.
"Sometimes you just get a feel for someone, that they are going to make your life better, and you make more and more room for them in your organization," Kaimal says.
7. Consider Social Media Footprints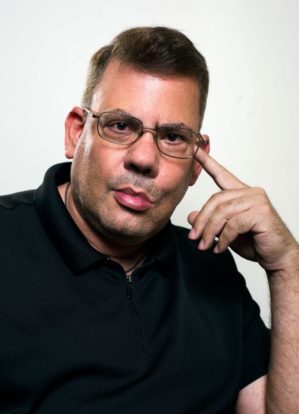 Jeff Gomez, CEO of Starlight Runner Entertainment
Looking at candidates' social media profiles is common these days. A 2018 survey by CareerBuilder found 70 percent of employers research job candidates on their social networks.
Today's candidates should be aware of not just what they present in person, but their online reputation, as well, says Jeff Gomez, CEO of multi-platform entertainment studio Starlight Runner Entertainment. Having had high-profile clients like the Walt Disney Company, Mattel and Microsoft Studios 343 Industries, Gomez and his team closely review candidates in person and online.
"There is now a wealth of information that can be used to assess a potential hire's level of responsibility, sociability, creativity and intelligence," Gomez says. "Across the entertainment industry, the social media footprint of prospective employees is reviewed and assessed."
Gomez continues, "A certain degree of frivolous content is fine, but we look for posts that indicate cleverness or dynamic thinking, warmth and friendliness, persuasion without combativeness and thoughtful observation. If the job requires a serious skillset or creativity, at least some of that ought to be in evidence through their social media. In this day and age, if there is an unusually small social media presence, we would wonder why."
8. Take Your Time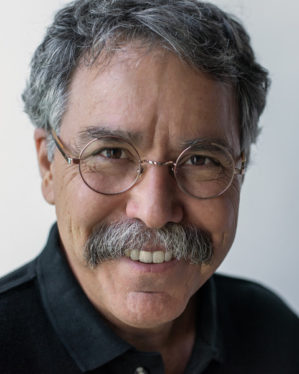 Peter Economy, leadership and management columnist for Inc.com
Peter Economy is a best-selling publishing consultant, business author, developmental editor and ghostwriter with more than 100 books to his credit and 2 million copies sold. In his research and work, he has had the opportunity to speak with countless business experts and develop his own teams. He says he believes the more you put into the interview process, the better.
"Don't rush it," Economy says. "And don't conduct just one interview all by yourself and make a hire. Instead, plan on multiple rounds of interviews – with yourself, managers in other departments who will interact with your new hire, and key people in your own department. If you're still interested in the interviewee after you receive feedback from the other interviewers, then do one final interview yourself before making an offer."
One thing that can help you reach a decision more quickly? Referrals.
"I'm a big fan of referrals, job candidates who are sent to me by my clients and colleagues," Economy says. "One of my best hires ever was one such referral. I trusted the opinion of my colleague – that the candidate would be a perfect fit for my business – and she was right. This new hire has become an integral and valued part of my own business, and I am grateful for the referral."
9. Make the Hiring Process Human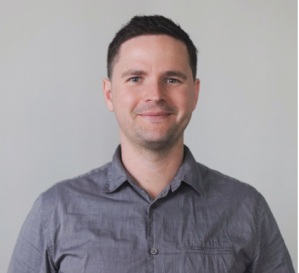 Colin Nederkoorn, CEO of Customer.io
It doesn't matter if you post a job online and screen candidates digitally – the hiring process involves living, breathing people. As such, Colin Nederkoorn, CEO of marketing automation platform Customer.io, says it's critical to remain empathetic to people who are applying.
"Almost everyone who is hiring has at one point been on the other side of the table," Nederkoorn, whose company has a distributed team of 42 people around the globe, says. "We try to find adjustments we can make in our process to make it more fair and human."
Nederkoorn suggests to:
"Publish a date you'll stop accepting applicants on the job post. Let people know you won't review applications until after that date. This lets candidates know they can take their time and apply thoughtfully. It also removes the bias you might have towards early applicants."
"Communicate your process with candidates in emails. How long will it take? What are the steps? Where are they now? A lot of companies don't even tell candidates that they won't be moving forward. You can still create a great experience for the people you don't hire."
"Don't forget that people are interviewing your company, too. Find ways to make candidates feel valued. One thing we do is a 30-minute 'ask-me-anything' with the CEO at the end of the process. That lets candidates test our value of transparency and also hopefully helps us win out against companies where upper management was invisible to them during hiring."
Nederkoorn adds that at Customer.io, his team values people who love to learn, which can often be discovered through what candidates choose to do outside of work and how they spend their free time. "We look for examples of initiative, curiosity and grit," Nederkoorn says.
10. Check Out These Final Quick Tips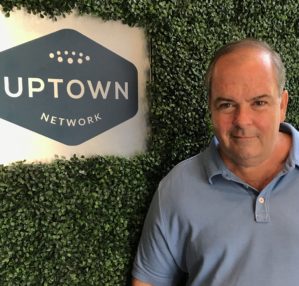 Jack Serfass, CEO and co-founder of Uptown Network
Jack Serfass, CEO and co-founder of Uptown Network, has been a leader in organizations that have hired more than 2,500 employees. His current company Uptown Network combines technology and restaurant experience with a mission to replace all paper menus with digital menus.
Serfass offers some final quick tips for those going through the hiring process:
The help wanted ad should inspire people to apply.
Cultural fit is as important as the talent fit.
For applicants that you decide are not a fit, send a gracious email or letter and ask the courtesy to keep their application on file for the future.
Establish baseline requirements and differentiators before the process begins and try to measure each candidate consistently.
Network even when you do not have an open position and build a 'bench'.
If more than one person is interviewing the same candidate, ensure that they are asking different questions.
"The hiring process is the most important process of any organization," Serfass adds. "The people you invite to be part of your company will determine the final outcome."
Made Some Great Hires? Learn How to Be a Better Leader.
When you make the right choices in the hiring process, you positively impact retention, company culture and, ultimately, your bottom line. Being strategic before you make an offer improves the likelihood the candidate you decide on will be a great fit for your company. From the job posting to the researching candidates, to the interview and follow-up, each component of the hiring process is meaningful.
Once you've hired a team member or dozens, get more tips for sharpening your skills as a business leader. Download our e-book, The Executive's Guide to Leading Millennials, Gen Xers and Baby Boomers .