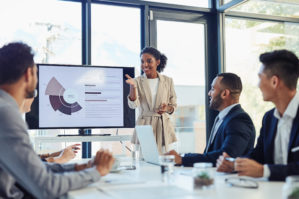 The outlook for professionals who want to grow their careers in the digital marketing space is positive. In 2019, spending on digital advertising is expected to exceed traditional ad spending for the first time, eMarketer reports.
The Occupational Outlook Handbook reports the job outlook for advertising, promotions and marketing managers is expected to grow 10 percent between 2016 and 2026, which is faster than average for all occupations. For public relations specialists, including social media specialists, the job outlook is expected to grow 9 percent in the same time frame.
With more companies going digital with their marketing and advertising efforts, there is more opportunity for digital marketing professionals. Here are five in-demand skills companies and hiring managers are looking for.
1. Analytics
Companies know they need to invest in digital marketing to reach customers, but they want to make smart marketing decisions with their investments. A main advantage digital marketing offers over traditional marketing is data. Marketers can see how campaigns are performing in real time and adjust their strategies.
Measuring digital marketing return on investment is a common challenge cited by business owners. Digital marketers who know how to use tools like Google Analytics and who can demonstrate lead generation and conversions through digital marketing campaigns stand out.
A survey of 7,500 business professionals found 26 percent of respondents said getting more leads was their top marketing challenge. Part of the reason is because lead generation measurement is difficult or ineffective. Digital marketers who can measure and show results bring value to hirers.
2. Social Media
Social media marketing usage by businesses has steadily increased since 2013. According to a 2019 report by Statista, 91 percent of businesses use social media, up from 86 percent in 2013.
Like most digital marketing efforts, measuring ROI is a top challenge: 67 percent of marketers say assessing social media's effectiveness is the main concern.
Companies are looking for the following digital marketing skills related to social media today.
Knowing which channels to post on: There are dozens of social channels to post on, not just Facebook and Instagram. According to Pew Research Center, channels businesses should consider include Reddit, Snapchat and Pinterest. Niche communities, like those on Reddit, can bring tremendous traffic to business content because of engaged followers. Today's social media marketers must have an understanding of a broad spectrum of social channels and be able to make the right social recommendations.
Social media measurement: Likes and comments mean nothing if they're not providing a return on investment. Social media pros need to be able to use site-specific analytics, as well as website-connected analytics, to analyze data and optimize strategy.
Community service and engagement: When customers contact a brand on social, 42 percent expect a response within an hour, and 32 percent expect a response within 30 minutes, according to Convince & Convert. Social media managers must have excellent customer service skills and be willing to work cross-departmentally to get customers on social media the right answers they're looking for, quickly.
Social media isn't just about posting branded marketing messages. Social media is a customer service channel. It's a lead generation tool. And it should ultimately help a company sell more products or services.
3. Content Creation
Content marketing is another digital marketing tactic that has steadily risen in prominence in recent years. In 2018, 56 percent of B2C marketers increased spending in content creation. In 2019, 57 percent expect to increase their content marketing budgets, a study by Content Marketing Institute and MarketingProfs reports.
The increase makes sense. The average adult consumes 5 times more information a day than adults did 50 years ago. At home, American adults spend up to 12 hours a day in front of screens, Forbes reports.
Content creation spans a variety of types for businesses, including:
Blog posts
Videos
Infographics
Photo slideshows
Interactive content, like quizzes and games
The demise of traditional journalism has shifted storytelling online. Content creators must research their customers, create buyer personas and create compelling content that converts.
And like every form of digital marketing, data analysis skills are essential to determine what types of content work best for a business.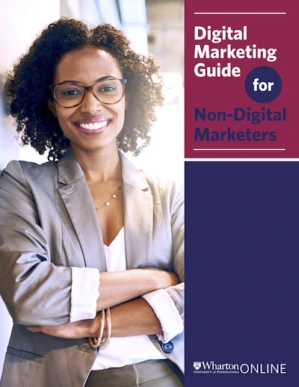 Download our eBook: The Digital Marketing Guide for Non-Marketers
The marketing industry has changed significantly over the years. Download our free eBook, "The Digital Marketing Guide for Non-Marketers," to learn the fundamentals of digital marketing—from SEO and content strategy to paid advertising and social media tactics.
4. Knowledge of Technology Systems
Digital marketing is powered by technology, and technology helps digital marketing efforts become more efficient for businesses. Digital marketers must have knowledge of technology systems that provide rich data, automate marketing to save time and resources, and keep marketing teams aligned.
Even if a business doesn't use one of these specific digital marketing tools, being familiar with them can give digital marketers an advantage because they know the basics of marketing automation. Some popular tools include:
Every business will use different tools. Some businesses may use zero and will rely on a digital marketing hire to recommend the best ones. Digital marketers need to have some familiarity with marketing technology systems to make work more efficient.
5. Search Engine Optimization (SEO)
One digital marketing skill that will always be in-demand is search engine optimization (SEO). Google alone processes more than 63,000 searches a second, or 5.6 billion searches a day, Internet Live Stats reports. According to Google Insights, 28 percent of local searches on smartphones result in purchases. If a business wants to build brand awareness and make sales, it needs to be found in search.
SEO works hand-in-hand with content marketing. Content marketing strategy is derived from keyword research, and content marketing efforts can boost SEO.
SEO efforts also interact with:
Social media messaging
Email marketing
Website design
Paid advertising
Video creation
All digital marketers, no matter what their speciality is, must have a basic understanding of what SEO is and why it's important. It's vital to work with an SEO mindset, since search is vital for lead generation – the number one challenge of marketers.
Grow Your Career in Digital Marketing
Trends in digital marketing are constantly evolving as new technology is introduced. That's part of what makes the field so exciting. You're constantly learning new skills and mastering new tools to reach the right customers and increase conversions.
If you'd like to learn more about digital marketing skills that are in-demand today, download the ebook, The Digital Marketing Guide for Non-Digital Marketers.