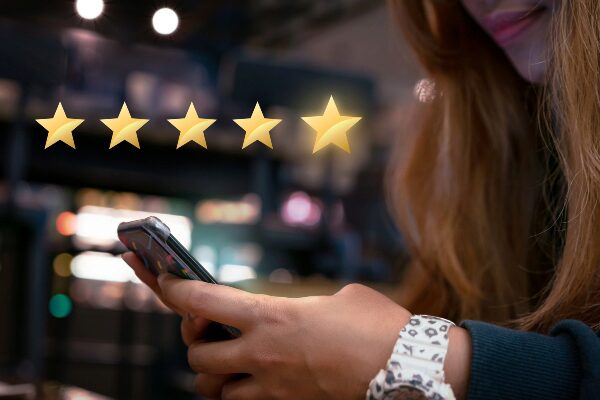 Business owners are usually well aware of the power of referrals. Spreading the good word about a company and encouraging their contacts to purchase or use a service can help increase the sales and sentiment of a business.
Companies that rely on signups, memberships, or registrations truly rely on their users to expand their business. By harnessing the influence of the network effect, digital platforms can gain momentum and work toward becoming industry leaders.
What are network effects, and why do they matter to digital platforms? Learn how the network effect can help businesses scale and establish strengths in their industry.
The Network Effect Defined
The network effect is a business principle that illustrates the idea that when more people use a product or service, its value increases. The network effect significantly applies to digital platforms, dating all the way back to the internet itself. When the internet became more widely used, more people relied on it to conduct work, deepen personal connections, and for research and other functions.
Example: social network platforms
The network effect is especially prominent on online platforms that encourage users to add other users to the platform's network. Social networks such as Facebook and Instagram are key examples of the network effect. The more people that use the platform in an individual's network, the more likely it is that individual will use the platform, too.
Example: E-commerce platforms 
E-commerce platforms, such as Amazon, also benefit from the network effect. As more retailers opt to sell their goods on Amazon, the more consumers will look to Amazon to shop. The reverse is also true.
Sustaining User Engagement
As platforms scale, they need to be prepared to keep users engaged on the platform or risk losing their users to competitors. For example, a website that is slow to load or that isn't equipped to handle an exponential amount of users can crash, leaving users frustrated. 
A company that doesn't grow their hiring practices as the platform grows may lead to user experience problems that lead to customer drop-off. For free platforms, the user experience must provide value to users to continue to fuel network effects benefits.
Types of Network Effects
There are two main types of network effects: one-sided network effects and two-sided network effects. Both rely on growth, but the difference is in the parties that grow the network.
One-sided network effects
One-sided network effects relate to the growth of a single group of users of the platform. The more users on a platform, the more market share that platform will likely claim. The platform's business growth can lead to more innovation on the platform itself and more value to its users.
A few examples of one-sided network effects include:
WhatsApp messaging platform 

Skype communication platform 
Two-sided network effects
Two-sided network effects relate to platforms that benefit from the growth of two groups. In a marketplace platform, the more consumers on the platform, the more sellers will want to secure their presence there. 
The more sellers there are on a platform, the more choices users have. This can benefit the user and the seller when users don't leave the site in further search of what they want.
Examples of two-sided network effects include:
eBay online retail bidding platform

Airbnb home-sharing platform
In two-sided platforms, ideally the growth of one side moves at a pace that benefits the other side. For example, too many home searchers on Airbnb, but not enough homes may lead to user drop-off. Not enough consumers on a platform may discourage sellers from focusing their time there.
Complementary Network Effects
Complementary network effects relate to occurrences in which separate companies mutually benefit from the growth of related companies. For example, an app developer that specializes in iOS mobile applications will likely benefit from more smartphone users buying iPhones.
Another type of complementary network effect occurs when one platform type becomes popular and leads to platform competition, resulting in more users among similar types of platforms. For example, the popularity of one food delivery platform could lead to the expansion of others in a geographic area. Users of GrubHub may also sign up for Uber Eats to compare delivery prices before ordering.
This type of network effect can lead to more users signing up for similar types of platforms. That can boost budding platforms and create a more saturated market.
That can lead to more innovation among platforms to differentiate their offering. Or, in the case of Facebook and Messenger parent company Meta acquiring competitors like Instagram and WhatsApp, some companies choose to purchase their competition when the network effect starts to diminish.
Examples of the Network Effect
For startups that have a goal to quickly scale their businesses, the network effect is key.
Different kinds of digital platforms are influenced by network effects, including:
Social media networks

: Facebook, LinkedIn, Instagram, Snapchat, Twitter, Pinterest, TikTok

Digital transaction platforms

: PayPal, Venmo

User review sites

: Yelp, Tripadvisor, Google

Travel platforms

: Expedia, Hotels.com

Communication applications

: WhatsApp, Messenger

Ecommerce platforms

: Amazon, eBay, Etsy

Ticket resellers

: Ticketmaster, StubHub, SeatGeek

Food delivery platforms

: Uber Eats, Grubhub, DoorDash

Freelancing sites

: Fiverr, Upwork, Thumbtack
Dating applications and ridesharing platforms also rely on user growth to continue to gain interest, sign up new users and sell services.
Tinder is an example of a platform that has relied on one-sided network effects to grow its platform. The dating application requires an abundance of users to give its users more choice and a greater ability to find their perfect match.
Uber is an example of a platform that relies on two-sided network effects. The more "riders" who use the platform, the more "drivers" will be motivated to sign up to provide driving services.
Benefits of Network Effects
As platforms grow their user base, so does their ability to sell services on the platform or make money by charging fees for users. That's why many platforms operate on a free or "free-mium" basis. Getting the user to sign up is critical to enable the platform to grow and start to monetize.
Free-mium apps
Facebook, for example, has always offered free signups. For several years, the site operated as simply a social networking site where users could connect with other users. Then, Facebook Ads launched, giving the platform a way to make money while continuing to offer a free service to users and invest in making it better.
For two-sided platforms like Etsy, the platform can charge listing fees to host product sales on the platform, or charge sellers a commission percentage.
For free-mium apps, the app can offer free signups and play, but then give users the ability to purchase upgrades. For example, Pokemon Go, a smartphone videogame, charges nothing to sign up and play. Users do have the option to purchase tickets for special events or buy unique clothes for their avatars. The "add a friend" aspect to Pokemon Go motivates users to share the game with their actual friends, which can lead to more purchases for the game developer.
Network effects underly startup success
Venture Capital firm NFX says that in 2022 network effects contributed 70% of the value in tech. To arrive at that percentage, NFX began studying 336 top tech companies in 2017 that were valued at over $1 billion. They found that network effects underlie the success of tech startups that flourished.
NFX notes that Facebook Messenger uses the personal network effect to get more users to join when their friends join. It additionally uses the personal utility network effect for profound daily communication, for example, in communicating with friends and relatives. 
Learn More About Network Effects in the Global Digital Economy
Network effects can influence everything from product or service pricing to product positioning and development in the digital economy. It makes perfect sense for some startups to create completely free products when they intend to use the network effect to scale their user base and monetize their service or offering later. 
For innovative companies that are introducing novel products to the marketplace, they could achieve a coveted position as a winner-takes-all product or service. As we've seen with platforms ranging from social networks to ridesharing brands, achieving dominance in a space can lead to lasting profits and loyal users.
If you're interested in learning more about topics like network effects and digital transformation, enroll in the Managing in the Global Digital Economy course. This four-week online course requires just two hours of time each week to complete. You'll learn about how to use new technology and omnichannel strategies to adopt a competitive advantage for your business.  Request information for yourself or your team today.