As the economy continues to grow, more professionals are taking advantage of the benefits of switching careers. In order to secure a successful future, you'll need to choose a career in a growing industry. Some of the key metrics to pay attention to when it comes to job growth include:
Current job employment

Projected career growth 

Median salaries across industries

Wage growth

Management gaps and opportunities
This infographic shows the top twenty industries for job growth in America, according to the Bureau of Labor Statistics. Find out which industries are the most likely to grow in the next decade to inform your career change.

Why study job growth in America?
Though the economy can be unpredictable and often volatile, choosing a career path in a fast-growing industry will expose you to more opportunities for development, advancement, and ultimately higher salaries. The best way to secure your career's future is to keep a measured eye on thriving industries and their projected growth. 
Learn about the fastest-growing portions of the economy, along with advice for getting a competitive advantage when job-hopping or shifting careers, read our new eBook, The Career-Switching Handbook for 30-Somethings.
This eBook will provide the latest data and proven strategies for job searches, application, and getting offers in today's competitive workplace. This eBook will help you lock down a job and advance your career through career switches and job-hopping.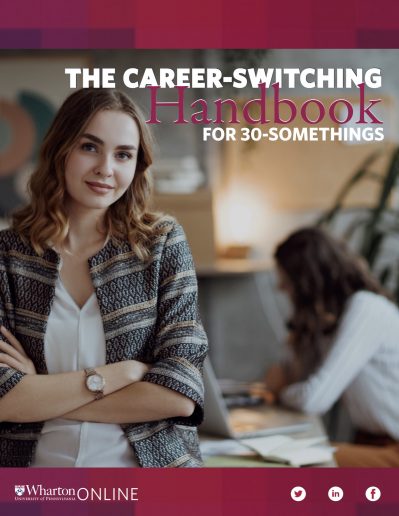 Download our eBook: The Career-Switching Handbook for 30‑Somethings
Job-hopping is a growing trend among young professionals, and for many good reasons. Download our free eBook, "The Career-Switching Handbook for 30‑Somethings," for the latest career-switching tips, strategies, and data.