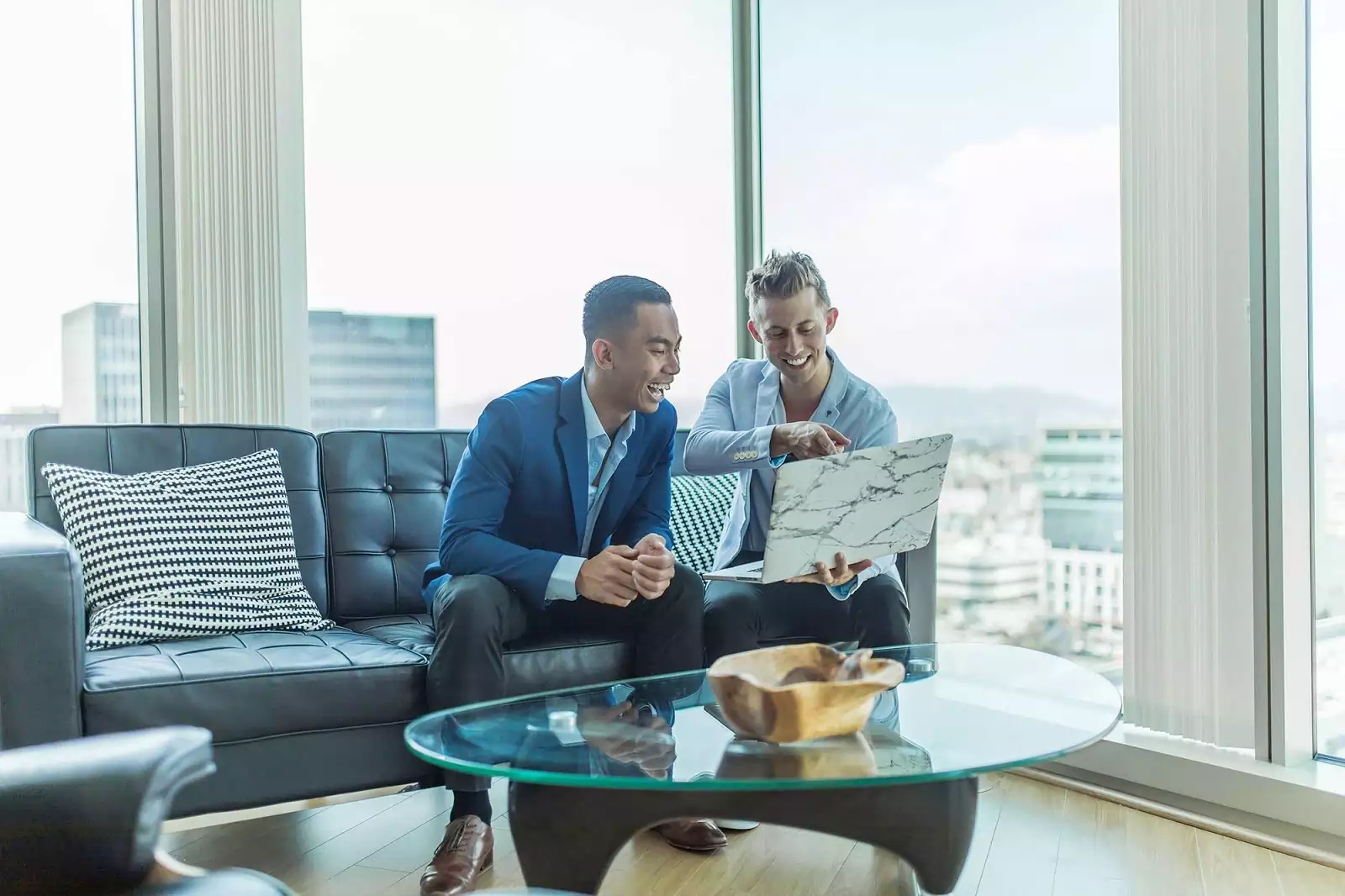 Is it time to take your career to the next level? Moving into a management role is the logical next step when you've mastered the responsibilities of your current job, and you're ready to take on — and earn — more. Although becoming a first-time manager is more attainable than you might think, the prospect of promotion can be simultaneously exciting, and more than a little intimidating.
When you become a manager, your responsibilities shift. You may be busy with the same day-to-day activities of your current job, and as a manager, you'll also be tasked with leading your team.  From coordinating responsibilities to ensuring that deadlines are met, managers guide, support, and direct. How can you position yourself for success as you become a first-time manager?
Steps to Becoming a Manager for the First Time
Becoming a manager requires the ability to observe others, and yourself. This increased awareness will allow you to address any skill gaps you might have, and to focus on developing essential leadership competencies.
The road to management is paved with several essential steps. It's important to handle them with care, as your approach to becoming a manager can be indicative of your leadership skills. Do you advocate for yourself and others? Are you a clear communicator? How do you respond to a challenge?
Hone your skills
When you become a manager, your full plate will likely become even fuller.
For that reason — and because you'll now be the go-to person when others on your team need assistance — it's imperative to hone your skills.
Take a quick inventory of the proficiencies necessary to do your job well. Are you keeping up to date on current trends and best practices? Identify areas in which you might be able to improve or update your skills, and take steps to hone your skills. Whether you enroll in a workshop, watch a series of online videos, or seek guidance from a mentor, taking steps to enhance your own abilities will help you become a more effective manager.
Demonstrate expertise
While communicating your readiness to become a manager is important, leading by example goes a long way. You may need to get creative, especially if you're in the earlier phase of your career.
John Jantsch, founder of DuctTape Marketing, recommends using this "three-P" approach to help establish your expertise:
●      Publish: Start your own blog, publish guest articles on third-party websites or participate in online discussions on LinkedIn, Quora, or Medium.
●      Partner: Join groups that can benefit from your services—and volunteer them.
●      Podium: Whether you offer to give a presentation to a small or large group, or post a video to YouTube, articulate your knowledge and share your professional insights.
Cultivate Emotional Intelligence
When you think about the managers you respect most, what qualities come to mind? Were they approachable? Supportive? Motivating?
Chances are, they stood out because of their emotional intelligence. Emotional intelligence is critical to effective leadership, and includes self-awareness, self-management, empathy, relationship management, and effective communication.
This empathetic form of intelligence allows you to establish and nurture healthy relationships — with colleagues above, below, and at your level of the corporate ladder. While having technical skills under your belt will render you a strong individual contributor, developing soft skills will directly impact your ability to lead others.
Demonstrate leadership skills
Being prepared is a critical leadership skill. You can demonstrate this skill during your scheduled meeting with your supervisor by preparing a presentation that highlights your accomplishments to date. Make your case even more compelling by showing how these achievements have contributed to the overall success of your team or company, using specific data, facts, and figures when at all possible.
Still, there's no better way to position yourself to become a first-time manager than to act like a leader. Volunteer to lead a team initiative or train a new employee.
Learn How to Become a Better Leader
The knowledge and skills that led you to this point in your career may not be enough to take you to the next level. Ongoing education can help you gain the knowledge and competencies necessary for success in the digital age, along with mastering the skill set required to effectively lead others.
Ready to take your career to the next level? Enroll in Wharton Online's Leadership & Management Certificate Program.