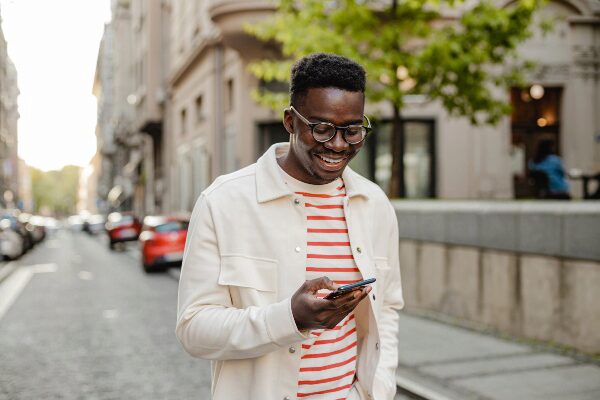 Consumers today continue to trust what friends and family recommend over the recommendations of advertisers. According to a Nielsen Media Group study, 88% of consumers trust personal recommendations more than any other marketing channel.
They don't just trust them more, they're also more likely to spend more on things recommended by their peers. Research has found that referred customers have a 16% higher lifetime value compared to average customers.
Benefits: Increasing Customer Base Value and More
Referrals are more likely to attract more customers to a business and increase the customer lifetime value of your overall customer base. Referrals provide other benefits. They can:
Cost less than traditional advertising to increase brand awareness

Help determine that customers are further along in the customer journey — they've already learned about your business from someone they trust

Be more likely to convert and have higher customer loyalty

Result in more referrals and increase sales overall.
To increase the number of referrals to your business, products, and services, consider trying these referral program tips.
1. Choose Rewards Customers Want
As with any customer loyalty program, you'll be more successful if you offer a reward for referrals that customers actually want. You need to make worth it their while. Some businesses add reward points that can be converted into cash when a customer refers someone else. 
In service-based businesses, such as an insurance brokerage, they might offer a set cash reward or future discount for every client referred.

There are also referral programs in which the prize is a mystery or it's randomly selected from a group of prizes. Think about what your unique customers will be interested in.

Some referral programs reward the referrer and the person who is referred. For example, the

financial services company Chime

offers a $100 reward to the referrer and the referred person who makes a qualifying direct deposit.
Glean more referrals
Some customers will happily spread the word about your business with no sales incentives offered. But if you want more customers to refer their contacts, a reward and customer loyalty program incentive can motivate them to talk about your company.
2. Make It Easy to Make Referrals
Consider your customers and their preferred method of communication and doing business. Then adapt that to your referral program. You'll want to choose a referral program structure that's easy for your customers to participate in. 
Think about how your current customers interact with your brand. Make referring others an intuitive part of the customer journey.
If your customers use your app to interact with your business, you might add referral functionality to it. Uber enables customers to refer their contacts to their ride-sharing and Uber Eats food delivery services in the app. It wouldn't make sense for the app-based company to ask customers to send a referral email.
However, if a B2B company mostly corresponds with clients by email, sharing the referral program in a more personalized way makes sense. You may want to create a referral template that your sales staff can use when talking directly to customers by email or phone about your referral program.
Learn more about digital platform-based businesses like Uber in the Fundamentals of Digital Marketing, Social Media, and e-Commerce course.
3. Ask for Referrals at the Right Time
Consider the context of when you ask for referrals, too. The best time to mention your referral program is when a customer has recently been thrilled with your business. It doesn't make sense to end an angry customer call by asking for a referral.
The opportune time to make the ask will depend on your unique business model. Consider these examples.
Display a "Refer a friend" pop-up message immediately after someone purchases your product or service online.

Send a referral program email to recent customers, if applicable.

Show prospective customers how they can save on their purchases when they earn referral points.

Send referral program messaging to customers who rated your business highly in a company survey.
When a client talks about your business positively to your company representatives, have them tell the client about your customer referral program.
You can also promote your referral program where customers are engaging with your brand, such as on social media channels like a Facebook or Instagram page. If you're a local business or you have a presence on review sites, you can point happy reviewers to your referral program. Asking for a referral can provide extra benefits, like keeping your existing customers engaged and driving loyalty for your brand.
4. Capture Referral Data
Any successful marketing program requires data capture and analysis to optimize results. With a referral program, you'll want to track:
Which channels bring you the most referrals

Which referrals on which channels are most likely to increase your sales

How the customer journey of a referrer and referee differ compared to other customers
Look at all of your channels
If you promote a referral program on multiple channels, determine which one is more successful over another. Dedicate more time and energy to the right channels.
Knowing when to expand referral programs
Also, you might discover that customers who refer others have a substantially higher lifetime value compared to your average customers. That may justify expanding your overall referral program budget to work toward converting more customers into referrers.
Connect to a referral tracking tool
Connect all your referral program channels to an analytics tool where you can track referral program progress. Test and measure different strategies so you can continually evolve your program and work to improve your success.
5. Provide High-Quality Results
None of the above steps are likely to work if you fail to deliver an exceptional product or service. A reward incentive may not be enough to motivate people to refer their contacts to a low-quality business. 
For referrals that do convert, they're likely to drop off if you don't deliver the quality they're expecting.
Make sure you're providing a great customer experience to your current leads and customers. If your current company sentiment is negative, prioritize fixing the problems to retain your current customer base and get more referrals.
Learn More About Referral Marketing
Referral marketing can seamlessly generate leads and sales for your business by making more customers happy with your product or service. Whether you sell through an app, your website, an online marketplace, or by relationship building, you can use a referral program to grow your business.
To learn more about timely digital marketing topics, consider enrolling in the Digital Marketing Certificate Program from Wharton Online. Explore related topics and subscribe to Knowledge at Wharton for more digital marketing news and resources.