Download Our Guide:
The Career-Switching Handbook for 30-Somethings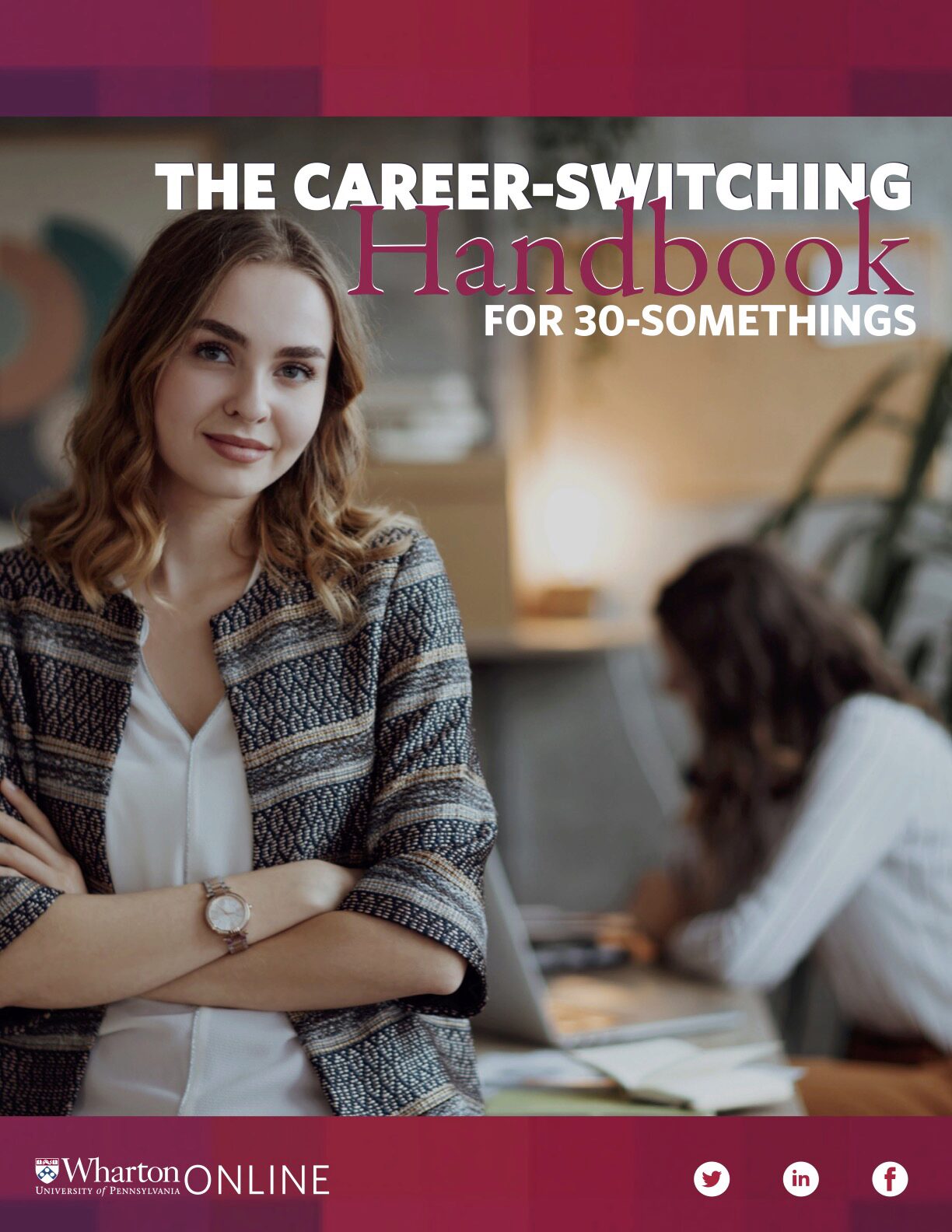 This free downloadable eBook offers recent data, expert insights, and actionable strategies for job-seekers looking to change careers.
The Career-Switching Handbook for 30-Somethings
In a rapidly-changing working world, we're seeing a drastic shift in the relationship between employees and employers. As digital media and social networks change the way applicants interact with brands, young professionals are increasingly prone to job-hopping and taking advantage of the gig economy. This guide will provide an overview of the current state of employment, with actionable insights for landing jobs and job-hopping in the 21st century.
This eBook will provide recent data, historical context, and best practices for finding, applying for, and getting jobs in the age of smartphones. The insights shared in the eBook will help you gain an understanding of employment in the digital world, with data-driven strategies for advancing your career through job-hopping.
This guide will cover the following topics:
The benefits of job-hopping
Education, experience, and certifications
Seeking strategies for the 21st century
Marketing yourself
Interview strategies
Why study job-hopping and the modern workplace?
The age of working at the same organization for decades until retirement is behind us. Today's young professionals are reaping the benefits of a dynamic workplace, and workers are earning more by switching jobs more frequently. This eBook will illustrate the benefits and advantages of job-hopping to help you step up your career in a meaningful way.
Studying job-hopping in the modern workplace will give you the competitive edge over the competition in a rapidly-changing working world.
Get to know Wharton Online
Learn about job seeking in the 21st century with our eBook
The Career-Switching Handbook for 30-Somethings